3rd and Army / United States – San Francisco – California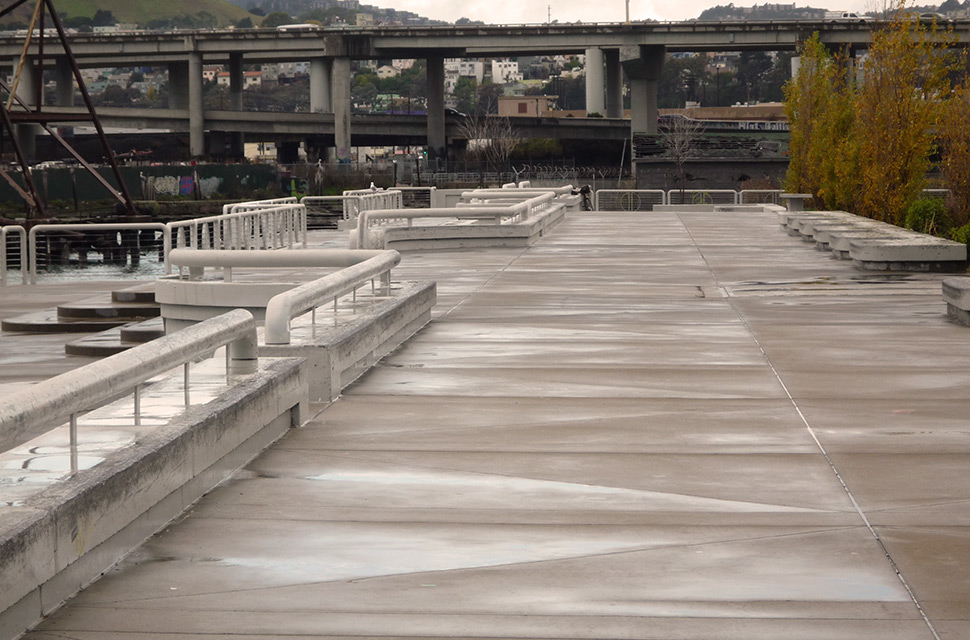 | | |
| --- | --- |
| Funboxes | |
| Rails | Flatrails |
| Ledges | Ledges, Manual pads, Curve ledges |
| Pipes | Quarter, Wallride |
| Jump | Bank |
| Stairs | 2 and 3 Stairs,Gaps |
The weather is perfect in September. Some of the ledges are very worn due to the hundreds of skaters that have been at this spot. It can occasionally be cold and windy. Sometimes the port water smells bad so if your board falls in, it's probably best to leave it there.
En septiembre el tiempo es perfecto. Algunos bordillos están deteriorados puesto que han pasado cientos de skaters por este spot. En ocasiones puede hacer frío y viento. A veces el agua del puerto huele mal, si se te cae la tabla, mejor déjala que se hunda.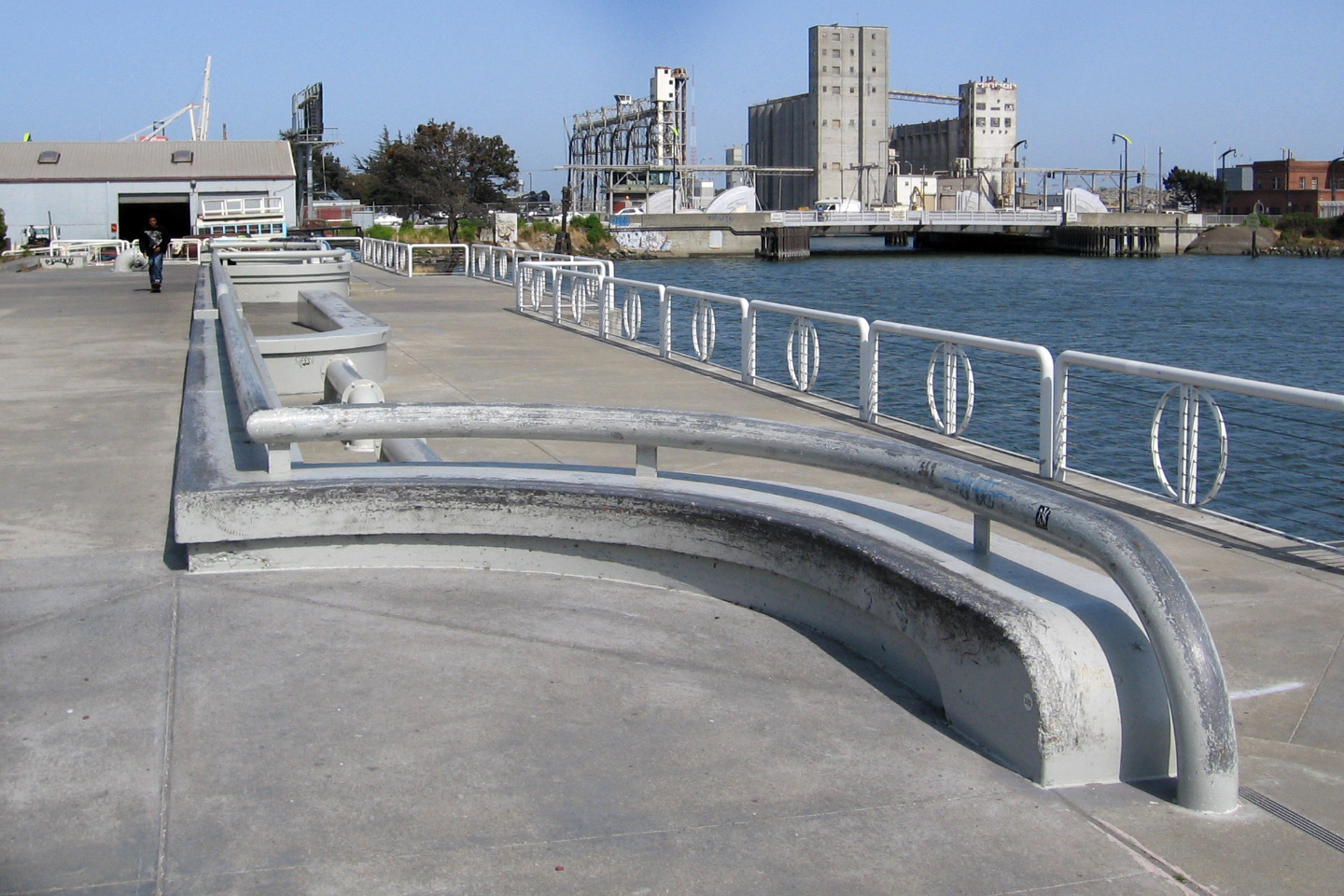 3rd and Army is one of the most famous spots in the world, and one of the few that you can still skate in San Francisco. It's located at the end of Indiana Street and gets its name from its location between 3rd Street and Cesar Chavez Street (formerly called Army). It's a ledge paradise for any street skater and many professionals have skated there, for example, Dennis Busenitz. It's easy to find this spot in videos that were filmed in San Francisco, and they have even celebrated shows and competitions there, showing that it is a place with many possibilities.
It's characterised by the amount of ledges with various shapes and heights, thick rails, curved ledges, various gaps, obstacles to jump and even a mini quarter and a bank which the local skaters built. There is always someone skating there and it's common for the locals to take obstacles that they find to use there. It is said that Mike Carrol discovered it from the highway back in the nineties and it has since been one of the best spots in the world. Go and find out for yourself.
3rd and Army es uno de los spots más famosos en todo el mundo y de los pocos que sigue siendo patinable en San Francisco. Está situado al final de la Calle Indiana y recibe su nombre debido a que se encuentra geográficamente entre la 3rd St. y la Calle Cesar Chavez, antes llamada Army. Es el paraíso de los bordillos para cualquier skater de calle, muchos profesionales patinan aquí, por ejemplo, Dennis Busenitz. Es difícil no ver este spot en algún vídeo que se haya filmado en San Francisco, incluso se han celebrado demostraciones y concursos, probando que es un lugar con muchísimas posibilidades.
Es característico por la cantidad de bordillos de varias alturas y formas, los rails gruesos, bordillos en curva, varios gaps, obstáculos para saltar e incluso un mini quarter y un bank que han construido los skaters locales. Siempre hay alguien dispuesto a patinar y suelen llevar obstáculos que se van encontrando para poder patinarlos aquí. Se dice que lo descubrió Mike Carrol desde la autovía allá por los noventa y desde entonces ha sido unos de los mejores spot del mundo. Acércate y descúbrelo por ti mismo.
Another legendary spot in San Francisco is China Banks, 11 minutes away by car in Portsmouth Square Plaza. In the parking at Indiana Street, which is 5 minutes away, there is a very fun small bump and in Harrison Street, between 17th and Mariposa Street, there is a perfect ledge. El Potrero Del Sol Skatepark is also near to 3rd & Army, 5 minutes away in Potrero Avenue. San Francisco is a multicultural and liberal city where you can take a ride on the cable cars and visit some famous places such as Alcatraz, the Golden Gate Bridge, Coit Tower and Chinatown.
Otro mítico spot en San Francisco son los China Banks, a unos 11 minutos en coche en la Portsmouth Square Plaza. En los aparcamientos de la calle indiana, a 5 minutos, hay un bump pequeño muy juguetón y en la Harrison St, entre la 17 y Mariposa, hay un bordillo muy perfecto. El Potrero Del Sol Skatepark también está cerca del 3rd & Army, a 5 minutos en la avenida Potrero. San Francisco es una ciudad muy multicultural y liberal, algunos sitios bastante famosos son Alcatraz, The Cables Cars, Golden Gate, Coit Tower y Chinatown.