World Champion Filipe Toledo To Present United Nations World Restoration Flagships Alongside Celebrities Jason Momoa and Ellie Goulding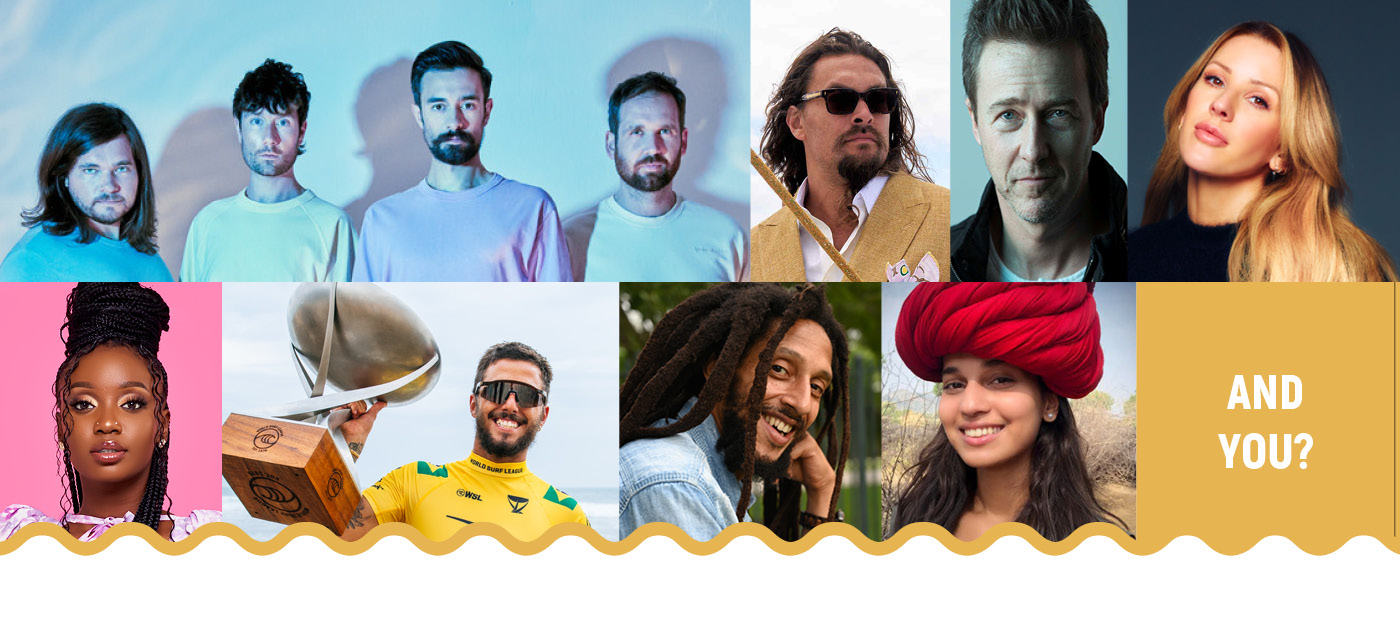 LOS ANGELES, Calif., USA (Monday, December 12, 2022) – World Surf League (WSL) Championship Tour (CT) surfer and 2022 World Champion,Filipe Toledo (BRA), will announce one of the first ten United Nations (UN) World Restoration Flagships alongside a celebrity panel, including Jason Mamoa and Ellie Goulding. The presentation will take place during the Virtual Gala, which will be available to live stream on December 13, 2022, at decadeonrestoration.org. The gala will feature restoration experts and leaders, special music acts, and never-before-seen footage from the flagship sites.
The first ten UN World Restoration Flagships are the most ambitious, promising, and inspirational examples of making peace with nature. The first World Restoration Flagships stretch across 23 countries, covering over 60 million hectares of restoration to be achieved by 2030 and carrying the potential to create 15 million green jobs.
"Humanity is now facing a gigantic wave," said Toledo. "We are drowning in plastic pollution, the climate is changing, and we are losing animal species at a dramatic rate. This is a wave we need to take head-on."
"The UN Decade on Ecosystem Restoration is our moment to revive all ecosystems – from the peaks of mountains to the bottom of the ocean. Many sports occur in Nature, some with a bigger footprint on nature than others. It's why the sport industry can play an incredible role in building a Generation Restoration. World Surf League has shown that a love for sports today can drive action for a sustainable tomorrow. We are looking forward to riding the wave of restoration for people and nature – together" – Natalia Alekseeva, Coordinator UN Decade on Ecosystem Restoration, United Nations Environment Programme (UNEP).

The Virtual Announcement Gala will be streamed live on Dec 13, 2022, at 5:00 a.m. PT, 8:00 a.m. ET, 10:00 a.m. BRT, 1:00 p.m. GMT, 12:00 a.m. AEDT (Dec 14). To access the viewing platform, please register on decadeonrestoration.org.
To learn more about the WSL's We Are One Ocean initiatives and impact, check out the 2022 WAOO summary report. For more information, please visit weareoneocean.org.