Area 51 Skatepark / Netherlands – Eindhoven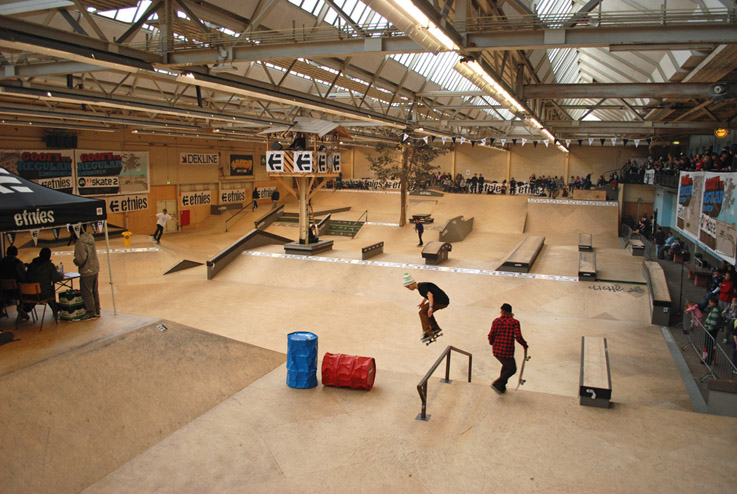 | | |
| --- | --- |
| Funboxes | Funbox hubba, Multifunbox |
| Rails | Flatrails, Handrails |
| Ledges | Hubbas, Ledges, Manual pads, Picnic table |
| Pipes | Quarters, Wallrides, Mini ramp, spines, curving |
| Jump | Banks, Ramps, Eurogaps, Hips |
| Stairs | 6 and 8 Stairs, Double set 2 x 3, 3 Blocks |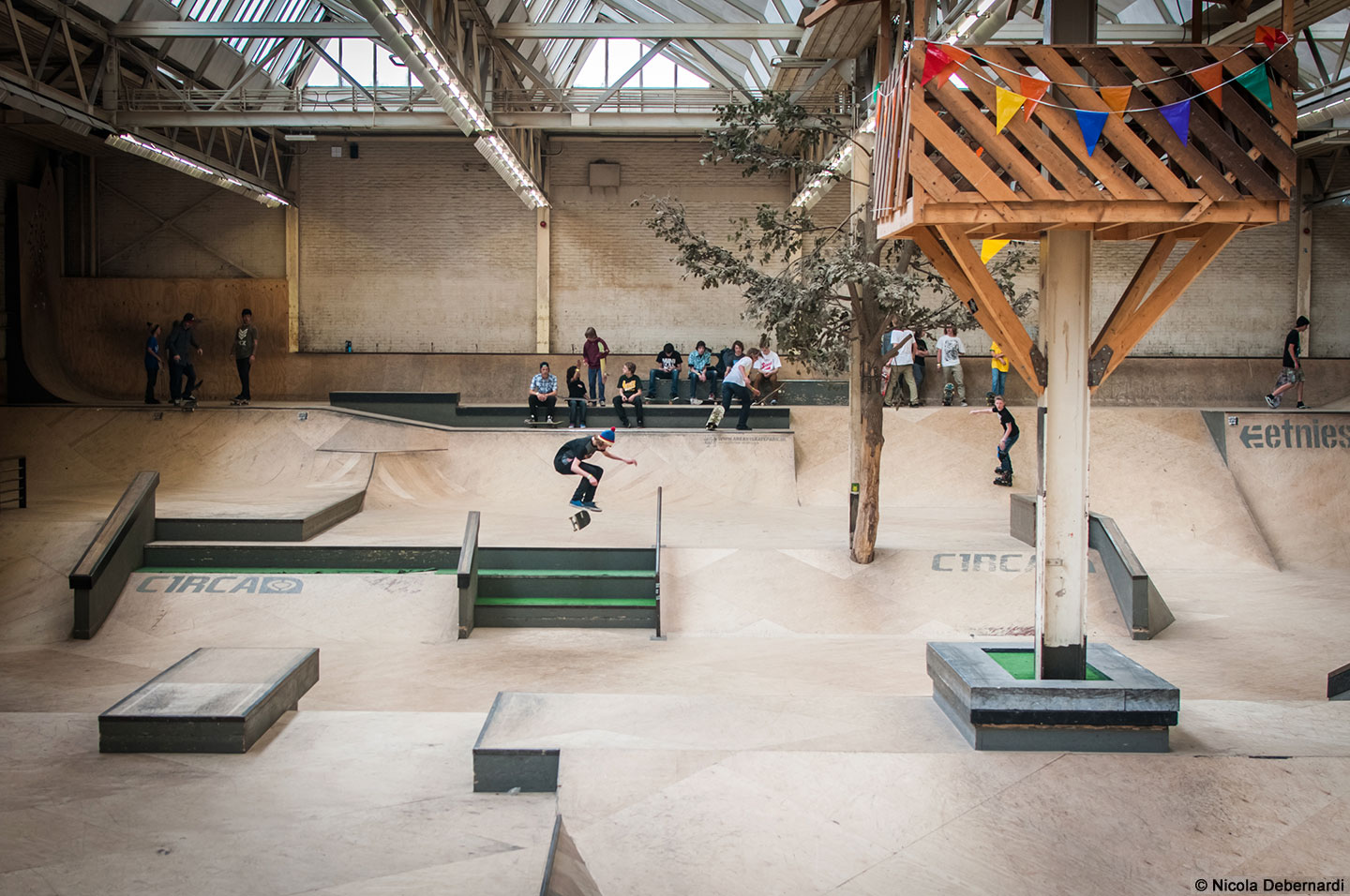 Area 51 Skatepark has more than 3.000 square metres full of amazing skate obstacles. It's one of the largest indoor skate parks in Europe. As its made of wood, it can easily be transformed, but you'll always find a bowl, mini ramp and a huge street area. It has stands for the public, a tree cabin in the centre of the track and a bar where you can get something to eat or a refreshing drink during the session. It also serves as a hall where they listen to music and show skate videos.
Area 51 Skatepark tiene más de 3.000 metros cuadrados llenos de módulos increíbles para patinar, uno de los mayores parques indoor de skate en Europa. Al ser de madera, puede transformarse fácilmente, pero lo que siempre encontraremos es un bowl, mini ramp y la enorme zona de calle. Cuenta con gradas para el público, una cabaña en el árbol central de la pista y un bar donde se puede conseguir algo de comer o refrescarse con una bebida durante la sesión, además de servir como salón de actos donde escuchar música y proyectar videos de skate.
Eindhoven is one of the oldest cities in the Netherlands, although you wouldn't think so because of its technological industry. If you like the world of motor, stop by the DAF Museum. You can also visit the Van Abbemuseum, Falconcrest Roofvogelpark, Parktheater, the Philips Museum, The Evolution, the PSV Football Stadium or go for a swim in the Tongelreep Swimming Paradise waterpark or just a ten minute drive will take you to a small skatepark in Messiaenpark on Kasteellan Street.
Eindhoven es una de las ciudades más antiguas de los Países Bajos, aunque no lo parece debido a su industria tecnológica. Si te gusta el mundo del motor pásate por el Museo DAF. También puedes visitar Van Abbemuseum, Falconcrest Roofvogelpark, Parktheater, Philips Museum, The Evolution, el estadio del PSV o darte un chapuzón en De Tongelreep Swimming Paradise. Por otro lado, a 10 minutos en coche puedes encontrar un pequeño skatepark en la calle Kasteellan, en el Messiaenpark.