Arvada Skatepark / United States – Arvada – Colorado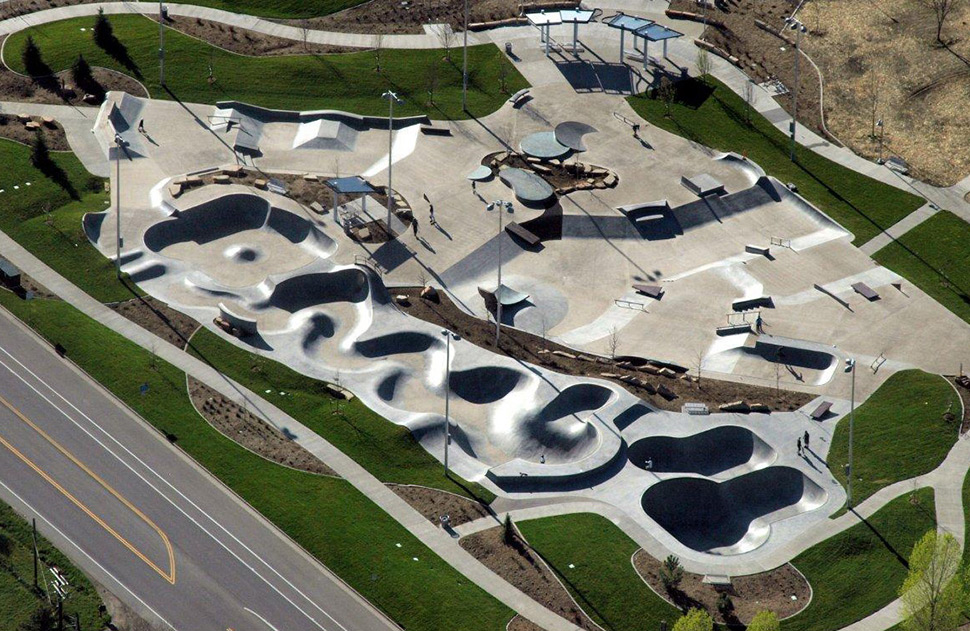 | | |
| --- | --- |
| Funboxes | Pyramid |
| Rails | Flatrails, Handrails, Pole jump |
| Ledges | Hubbas, Ledges, Manual pads, Curve ledges |
| Pipes | Quarters, Wallride, Mini ramp, Bowls, Spines, Curvings, Waves, Snake Run |
| Jump | Banks, Ramps, Bumps, Eurogaps, Streetgaps, Hips |
| Stairs | 5 and 6 Stairs, Gaps, Double set 3x3 |
The main surprise for people that visit Denver is the climate. It has more than 300 days of sun a year, which is more annual sunlight hours than Miami and San Diego. The skatepark is relatively new so the modules are still in good condition.
La mayor sorpresa para los visitantes de Denver es el clima, tiene más de 300 días de sol al año, son más horas de sol anuales que Miami y San Diego. El skatepark es relativamente nuevo, con lo que se conservan los módulos en buen estado.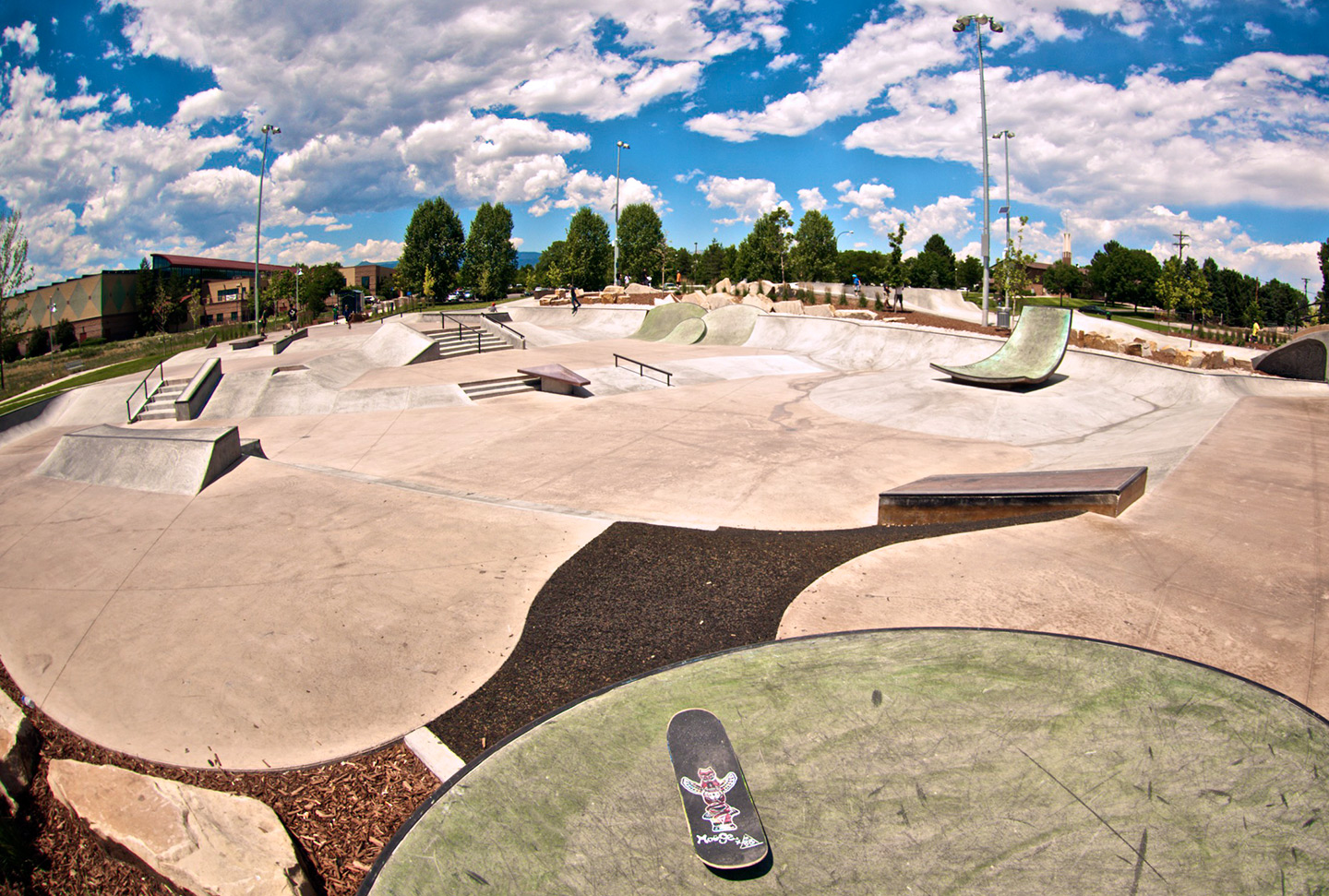 The Arvada Skatepark, built in 2011 for the 'Team Pain' and located in the city of the same name, is one of the best parks in the United States. The design includes quite unusual but fun elements, like the sculpture quarter pipe in the centre of the skatepark, a snake run which ends in a gigantic bowl and the rocks for decoration. It has a lot of ledges spread out all over, mani pads, quarters, a pyramid, rails and transitions. The park consists of landscaping, lighting, signs, street furniture, structures to provide shade, decorations and parking. They thought of everything when it was built.
El Arvada Skatepark, construido en 2011 por el equipo de Team Pain y situado en la ciudad que le da su nombre, es uno de los mejores parques de Estados Unidos. El diseño de la pista incluye módulos bastante inusuales y muy divertidos, como la escultura quarter pipe en el centro del skatepark, el snake run que termina en un bowl descomunal e incluso los bloques de roca que hay como decoración. Tiene una gran cantidad de bordillos repartidos por toda la superficie, manual pads, quarters, una pirámide, rails y transiciones. El parque consta de jardinería, iluminación, señalización, mobiliario urbano, estructuras de sombra, elementos decorativos y aparcamientos.
Arvada is a residential city where there are many chalets and private houses, golf courses, multi-sport grass pitches for American football and baseball. You can visit the Center for Arts and Humanities, the Cussler Museum, the Field of Corpses Haunted Attraction and the MacLaren Markowitz Gallery. Denver is 20 minutes away by car and there you can go to the Denver Skatepark, the Golden Triangle neighbourhood, Skyline Park, Confluence Park and the Colorado State Capitol among others.
Arvada es una ciudad residencial donde predominan los chalets y casas particulares, campos de golf y pistas multideporte de hierba para futbol americano y beisbol. Puedes visitar el Center for the Arts & Humanities, Cussler Museum, Field Of Corpses Haunted Attraction y MacLaren Markowitz Gallery. Además, Denver está a 20 minutos en coche, allí puedes patinar el Denver Skatepark o visitar el Golden Triangle neighborhood, Skyline Park, Confluence Park, The Colorado State Capitol, entre otros.