Bryggeriet Skatepark / Sweden – Malmö – Escania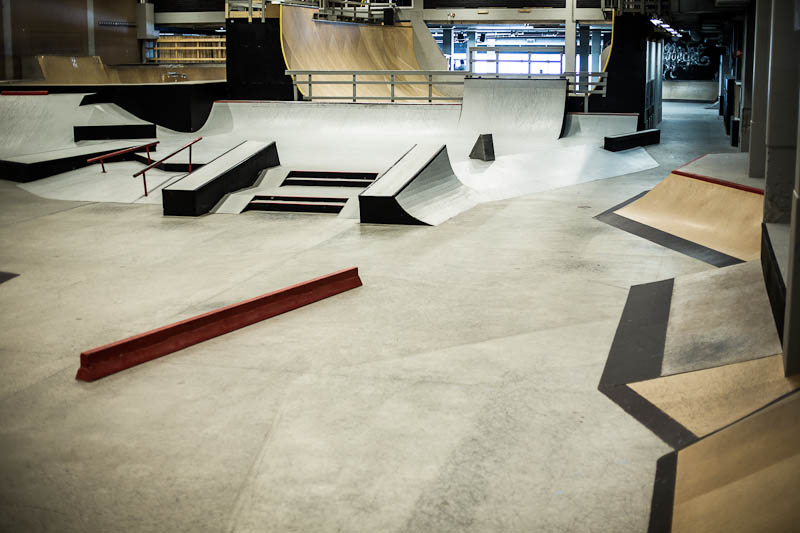 | | |
| --- | --- |
| Funboxes | |
| Rails | Flatrail |
| Ledges | Hubbas, Ledges, Manual pads |
| Pipes | Half pipe, Quarters, Curvings, Wallrides, Bowl |
| Jump | Hips, Banks, Bumps |
| Stairs | 3 Stairs |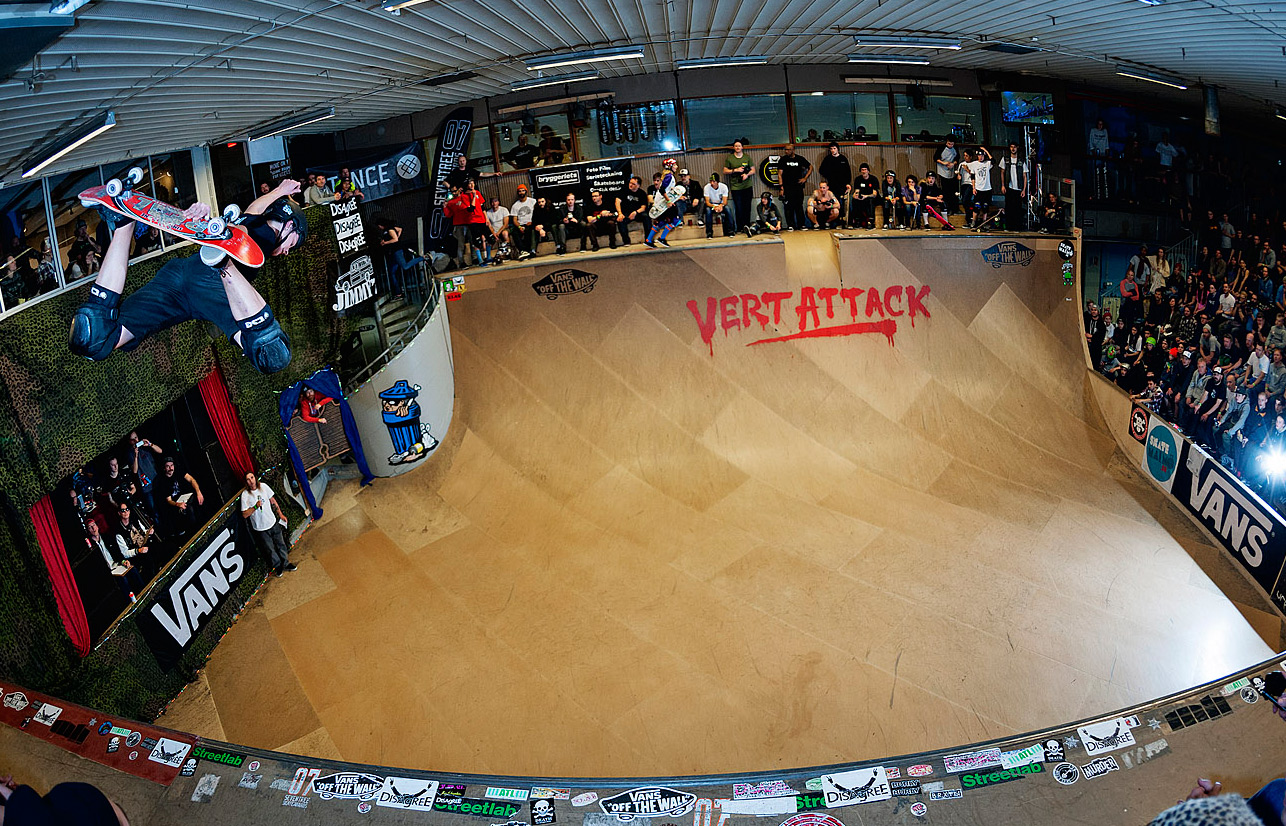 In 1998 Bryggeriet Skatepark was created with 2.000 square metres full of perfect obstacles. There wasn't anything like it in most of Europe. Bryggeriet soon hosted major European competitions and people came from all over the world to skate. It has been rebuilt several times and there have only been improvements in its transformations and they are worth trying. It has a ramp area with a bowl and a half pipe. The half pipe was used in the Vert Attack which was sponsored by Vans, along with other European events. In the street area you'll find many elements, each more original, ledges with different heights, ledges with curves, hubbas, many banks and quarters. The structure of the street section is very modifiable so can be changed to satisfy the skaters' requirements.
En 1998 se creó Bryggeriet Skatepark, con 2.000 metros cuadrados llenos de obstáculos perfectos. No había nada parecido en casi toda Europa. Muy pronto Bryggeriet acogería grandes concursos europeos y personas llegadas de todas partes del mundo para patinar. Ha sido reconstruido varias veces y en sus trasformaciones solo ha habido mejoras, las cuales merece la pena probar. Posee una zona de rampa, con un bowl y un half pipe, en donde éste último recibe el Vert Attack patrocinado por Vans entre otros eventos a nivel europeo. Y en la zona de street encontramos un sinfín de módulos, a cada cual más original, bordillos de diferentes alturas y bordillos en curva, hubbas, muchos planos inclinados y quarters. La estructura de calle es muy moldeable, con lo que puede ser modificada para satisfacer las necesidades de los patinadores.
Malmö has a big cultural scene with live music, art, festivals and good food. Even if you aren't a true art lover, the Loyal Gallery is an interesting visit. In addition, if the weather is good, you shouldn't miss the opportunity to see the indescribable Stapelbaddsparken Outdoor Skatepark. The district of Västra Hammen, which is 5 minutes from Lilla Square, is one of the most modern in the city. It's one of the busiest tourist areas in Malmö, full of bars, shops and nightclubs.
Malmö tiene una fuerte escena cultural con música en vivo, arte, fiestas y buena comida. Aunque no seas un fiel amante del arte, la "Loyal Gallery" podría ser una visita interesante. Además, si hace buen tiempo no deberías perder la oportunidad de ver el indescriptible Skatepark al aire libre de Stapelbäddsparken. El barrio de Västra Hammen que se encuentra a 5 minutos de la plaza Lilla, es uno de los más modernos de la ciudad. Es una de las zonas más turísticas de Malmö, llena de bares, tiendas y discotecas.