City Hall New York / United States – Manhattan – New York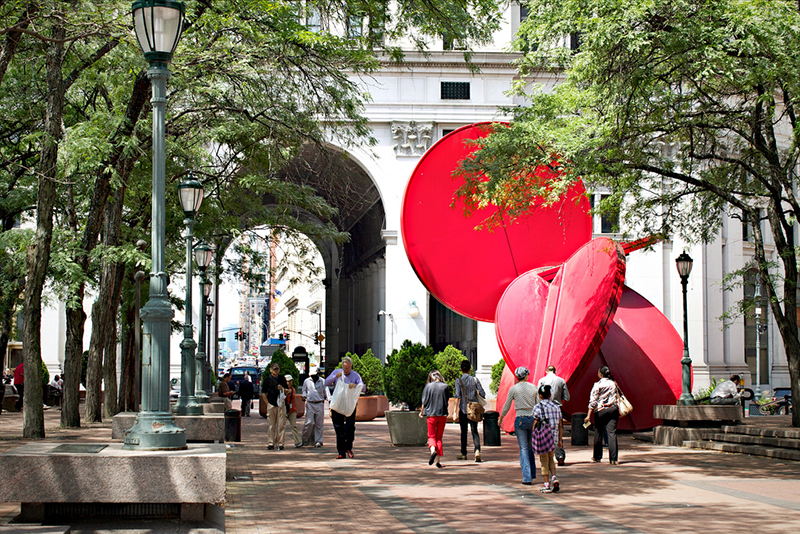 | | |
| --- | --- |
| Funboxes | |
| Rails | Handrails |
| Ledges | Hubbas, Ledges, Manual pads |
| Pipes | Wallrides |
| Jump | |
| Stairs | 3, 5 ,7 ,9 ,14 and 16 Stairs, Gaps |
Skating peacefully in Police Plaza depends on how much luck you have, so take care and if you want to stomp a good trick, it's better to do it quickly. You can only skate the ledge at the County Courthouse at the weekends and on festival days. However, you won't get told to leave the black hubbas, that's if you don't have bad luck.
Patinar tranquilamente en Police Plaza puede depender de la suerte que tengas, así que ve con cuidado y si quieres planchar algo bueno será mejor no tardar mucho. El bordillo del Palacio de Justicia sólo puede patinarse los fines de semana o días festivos. Sin embargo, en los hubbas negros no te echan a no ser que tengas muy mala suerte.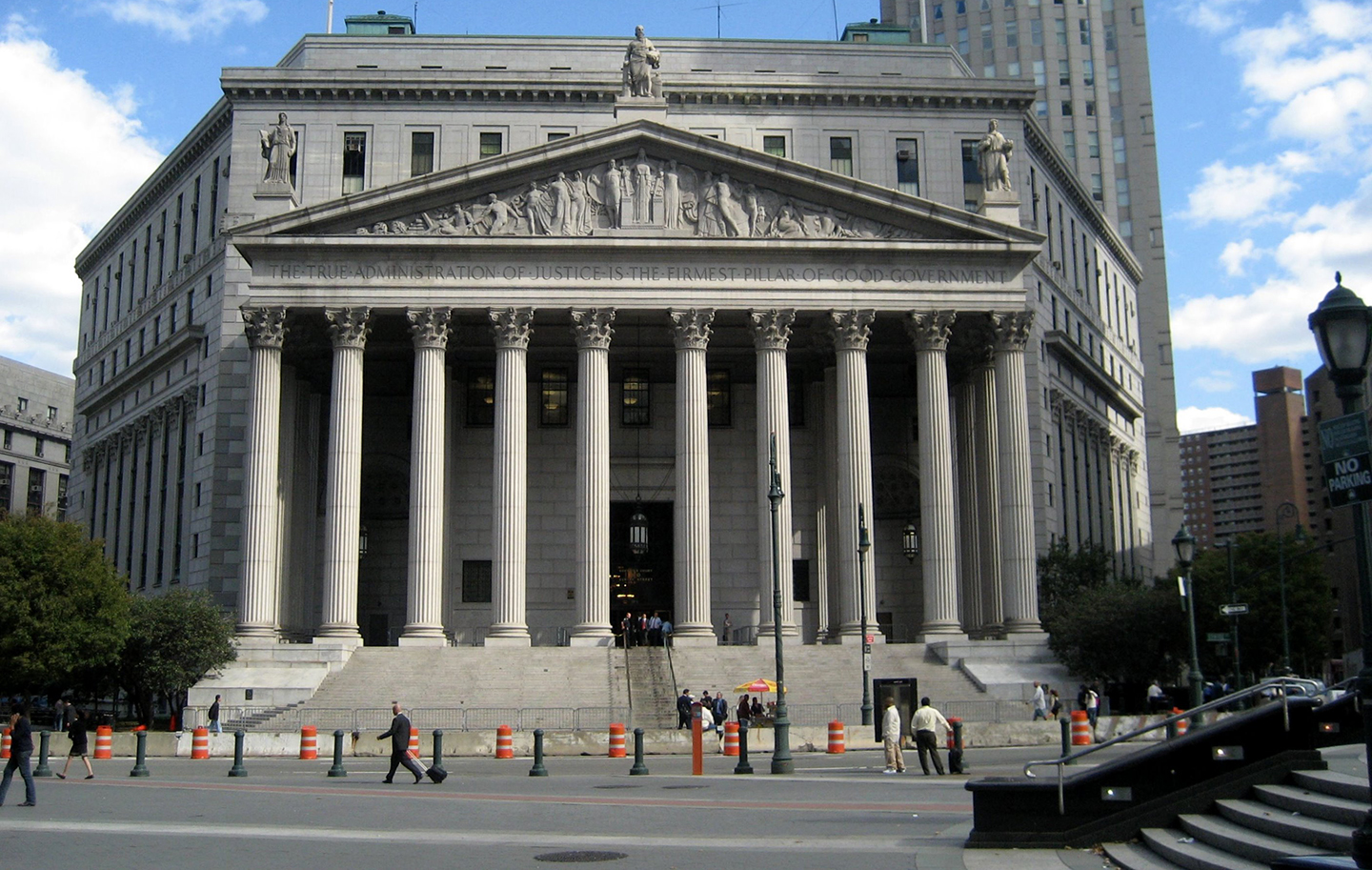 In Police Plaza you can find a lot of square handrails, with 5, 7, 9 and 14 stairs. The rail with 14 can be used to do backside tricks if you are regular, and frontside if you are goofy. As well as the rails, there are loads of sets of three steps with low to high ledges and an enormous red sculpture that can be used as a wallride. You'll find this spot between the municipal building and the Brooklyn Banks spot at the Chambers Street and Centre Street intersection. The fountain in Foley Square and the black hubbas are not far and just in front of them are the famous ledges with banks that fall from the State Supreme Court. You'll find hundreds of things to skate just by moving around the area. You can't expect less from the centre of one of the greatest cities in the world, welcome to the Big Apple.
En Police Plaza puedes encontrar una gran cantidad de handrails cuadrados, los hay en 5, 7, 9 y 14 escaleras, al rail de las 14 se le pueden dar trucos de backside si eres regular y de frontside si eres goofy. Además de los rails hay un montón de sets de tres escaleras con bordillos low to high y una escultura enorme roja que bien se puede utilizar de wallride. Este spot se encuentra entre el edificio municipal y el spot de Brooklyn Banks, en la intersección de la calle Chambers y Centre Street. La fuente del Foley Square y los black hubbas están a unos pasos y justo enfrente los famosos bordillos con plano inclinado que caen en altura del State Supreme Court House. Da una vuelta y encontrarás cientos de cosas para patinar. No se podía esperar menos del centro de una de las mayores ciudades del mundo, bienvenido a La Gran Manzana.
By going around the area you'll find thousands of things to skate, but stop for a second and observe everything around you, the buildings are enormous and the architecture of the City Hall is admirable, it's a cement jungle. Go to see the Brooklyn Bridge, the New Museum, the World Trade Centre, Battery Park, Soho, the 11 S National Museum and Chinatown, none of these places will leave you indifferent. Some other places that you should see in NY are Central Park, Times Square, Williamsburg Bridge, Bedford Street, Flushing Meadows-Corona Park, St. Marks Street, Union Square, the Statue of Liberty etc.
Dando unas vueltas por la zona encontrarás miles de cosas para patinar, pero para un segundo y observa todo tu alrededor, los edificios son enormes y las construcciones del City Hall admirables, es una jungla de cemento. Pasa a ver el puente de Brooklyn, New Museum, el World Trade Center, Battery Park, Soho, el museo nacional del 11 S, Chinatown, ninguno de estos lugares te dejará indiferente. Otros lugares que deberías ver en NY son el Central Park, Times Square, Williamsburg Bridge, Bedford Street, Flushing Meadows-Corona Park, St. Marks Street, Union Square, La Estatua de la Libertad y un largo etc.