El Toro / United States – Lake Forest – Orange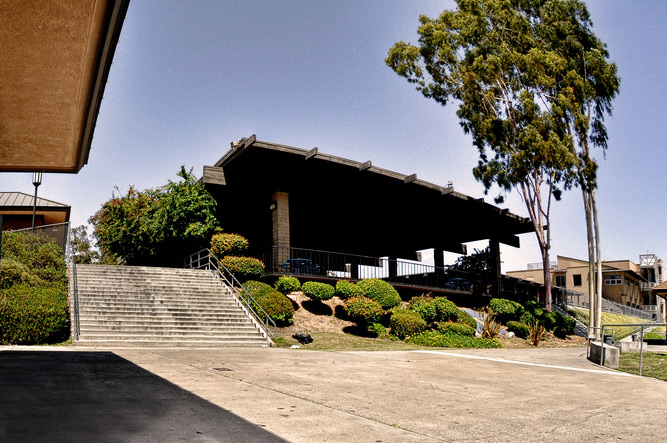 | | |
| --- | --- |
| Funboxes | |
| Rails | |
| Ledges | |
| Pipes | |
| Jump | |
| Stairs | 20 Stairs |
Bear in mind that it usually rains more in February. The spot is in a school and so it isn't recommended to stay too long, that is if you can get in, and the ground could be littered, which could cause an injury, so it may be a good idea to take a brush with you.
Debemos tener en cuenta que cuando más suele llover es en febrero. El spot está dentro de un colegio, por lo tanto, no se recomienda estar mucho rato patinando, si es que puedes entrar. Además, puede estar el suelo sucio y provocar una mala lesión, mejor llevar una escoba.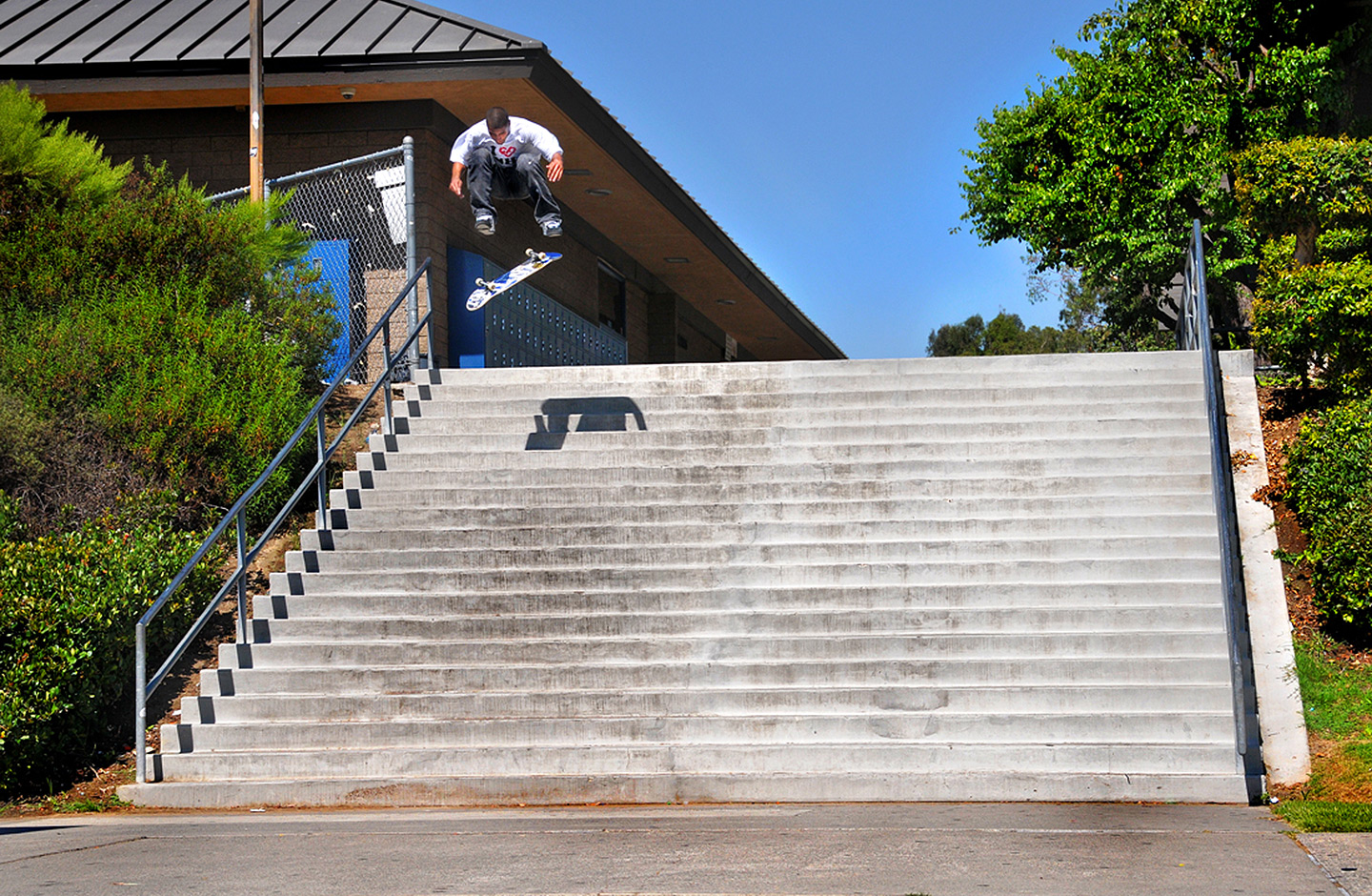 The most famous twenty steps in the world of skate are located in El Toro High School. This spot was first skated by Heath Kirchart and since then, only a few have achieved board tricks there which are reflected in the history of skateboarding, like for example, Dave Bachinsky's Kickflip, TJ Rogers' Switch 180, Aaron Jaws Homoki's Flip Melon, or the Australian Shane Cross and his perfect Nosegrind on the rail. We must also say that they have also seen many falls and serious neck injuries. The intermediate handrail was removed in 2010, leaving only the stairs where they are still landing amazing tricks.
Las veinte escaleras más famosas en el mundo del skate están situadas en El Toro High School. Este spot fue patinado por primera vez por Heath Kirchart y desde entonces solo unos pocos han logrado planchar trucazos que quedan reflejados en la historia del skateboarding, como por ejemplo, el Kickflip de Dave Bachinsky, el Switch 180 de TJ Rogers, un Flip melon de Aaron Jaws Homoki o el australiano Shane Cross y su perfecto Nosegrind en el rail. También hay que decir que se han visto caidas y latigazos cervicales muy serios. El handrail intermedio fue retirado en 2010, quedando ahora sólo las escaleras, donde esperemos que se sigan planchando trucos increíbles.
It's about an 8 minute walk to the Etnies Skatepark, an outdoor park with 5 dollar entry fee, where you can find bowls, hubbas, rails and stairs, a perfect warm up before starting on the twenty. An interesting place to visit in Lake Forest is the Artemis Defense Institute, where you can immerse yourself in a realistic shooting simulation experience. You'll also find the beach which is a 20 minute drive away, in the direction of the Los Angeles Volcom Skatepark, which is next to TeWinkle Park.
Puede haber unos 8 minutos de camino hasta el Etnies Skatepark, un parque al aire libre de 5 dólares la entrada, donde puedes encontrar bowls, hubbas, rails y escaleras, perfecto para ir calentando antes de lanzarte por las veinte. Una visita interesante en Lake Forest es el Artemis Defense Institute, donde puedes sumergirte en una experiencia de simulación de disparo muy realista. También podemos encontrar la playa a 20 minutos en coche y en dirección Los Ángeles el Volcom Skatepark, junto al TeWinkle Park, también a 20 minutos.