Kona Skatepark / United States – Jacksonville – Florida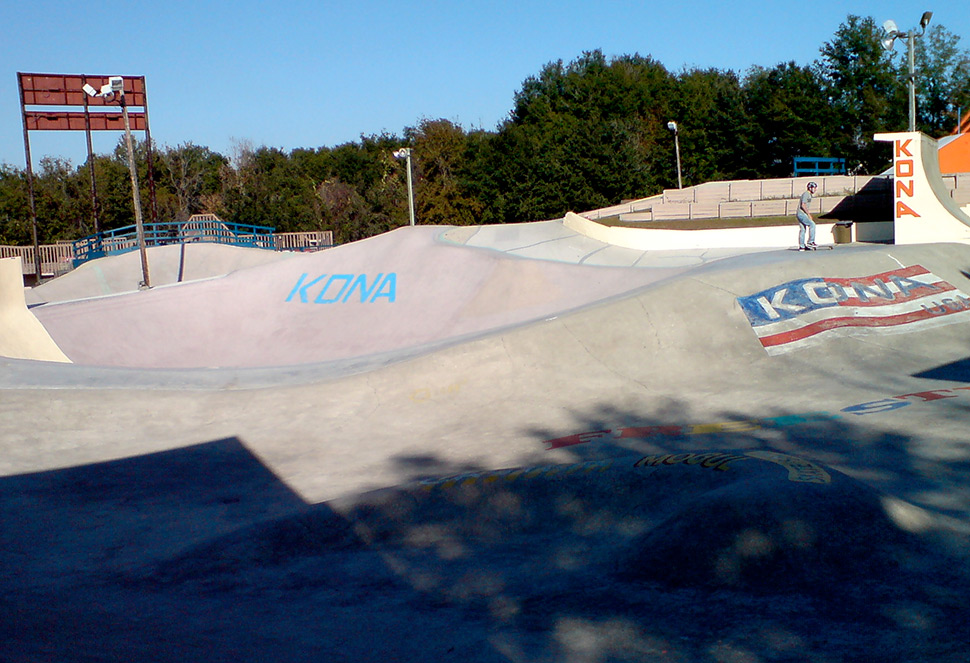 | | |
| --- | --- |
| Funboxes | Multifunboxes |
| Rails | Flatrails, Handrails, Pole Jump |
| Ledges | Ledges, Manual pads, Hubbas, Picnic Tables |
| Pipes | Half pipe, Quarters, Wallrides, Spines, Mini ramp, Snake run, Pool, Bowls |
| Jump | Banks, Ramps, Eurogap, Hips |
| Stairs | 3 Blocks, 4 Stairs |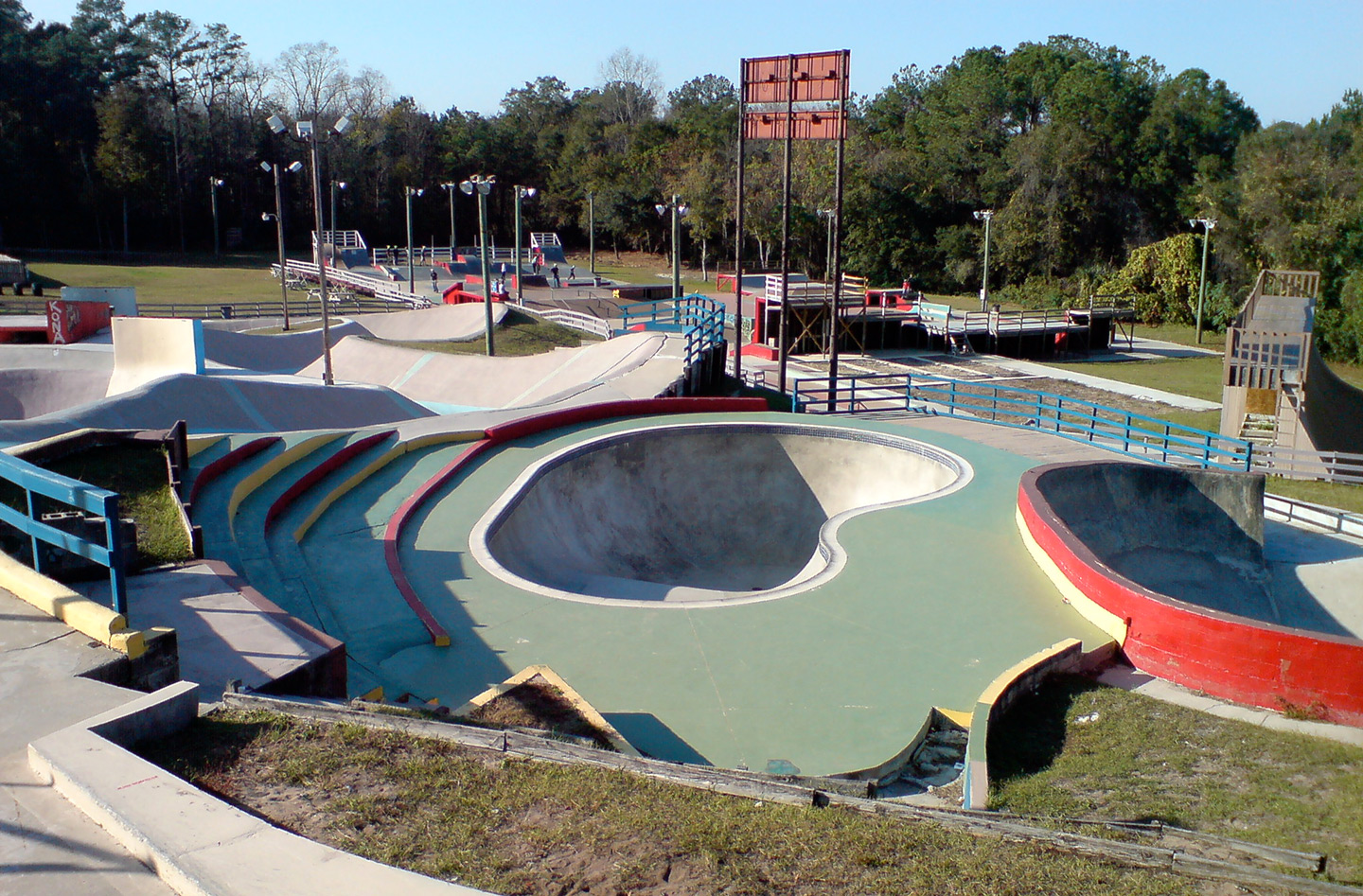 Kona is a private skatepark which has been running since the seventies. It was one of the first parks in the world and was where competitions with legends like Toni Alva or Rodney Mullen were celebrated. It usually hosts the Florida Bowlriders Cup and not long ago it won the Gatorade Free Flow Tour, the prize being improvements to the park. What characterises this skatepark is its original snake run, half pipe, pools and bowls along with a street area with the characteristics of a park from the X-games, with multi-funboxes of hubbas and handrails, blocks, flatrails, quarters and banks to get speed for the obstacles. It's obligatory for chldren under 16 years to wear a helmet and other safety equipment.
Kona es un skatepark privado que lleva en pie desde los años setenta, uno de los primeros parques en el mundo. En él se celebraban las míticas competiciones en las que veíamos a leyendas como Toni Alva o Rodney Mullen en pleno apogeo. Suele albergar el Florida Bowlriders Cup y no hace mucho ganó el concurso Gatorade Free Flow Tour, cuyo premio fue empleado en mejoras para el parque. Lo que caracteriza a este lugar es su original snake run, half pipe, piscinas y bowls, además de una zona de calle con las características de un parque a lo X-games, con multifunboxes de hubbas y handrails, cajones, flatrails, quarters y planos inclinados para encarar con velocidad los módulos. Es obligatorio el casco y demás equipamiento de seguridad para los menores de 16 años.
There are many things to do in this marvellous city, like for example, visit the Budweiser brewery which gives free tours. You'll find it at 111 Busch Drive. North Florida Fishing Charters is a fishing experience which will take you through the coastal waterways of Northeast Florida where you can fish for redfish, trout and flounder in any season. There is an extensive network of bays, canals and the Spartina Islands and just going around by boat is a pleasure. The Block Indoor Skatepark is located just 10 minutes from Kona skatepark, so if it's not a good day you have no excuse not skate. You can also visit the Metropolitan Park, Huguenot Memorial Park, Theodore Roosevelt Area and Little Talbot Island State Park.
Hay muchas cosas que se pueden hacer en esta maravillosa ciudad, como por ejemplo, visitar la cervecería de Budweiser que tiene tours gratuitos y se encuentra en 111 Busch Drive. North Florida Fishing Charters es una experiencia de pesca a través de las vías fluviales costeras de Northeast Florida donde puedes pescar gallinetas, truchas y platijas en cualquier época del año. Existe una extensa red de bahías, islas Spartinas y canales, solo dar una vuelta en bote ya es un placer, y si se pesca algo mucho mejor. The Block Indoor Skatepark se encuentra a tan solo 10 minutos del Kona skatepark, si no hace buen día no tienes excusa para no patinar. También puedes visitar el parque metropolitano, Huguenot Memorial Park, Theodore Roosevelt Area y Little Talbot Island State Park.