Melbourne Museum / Australia – Melbourne – Victoria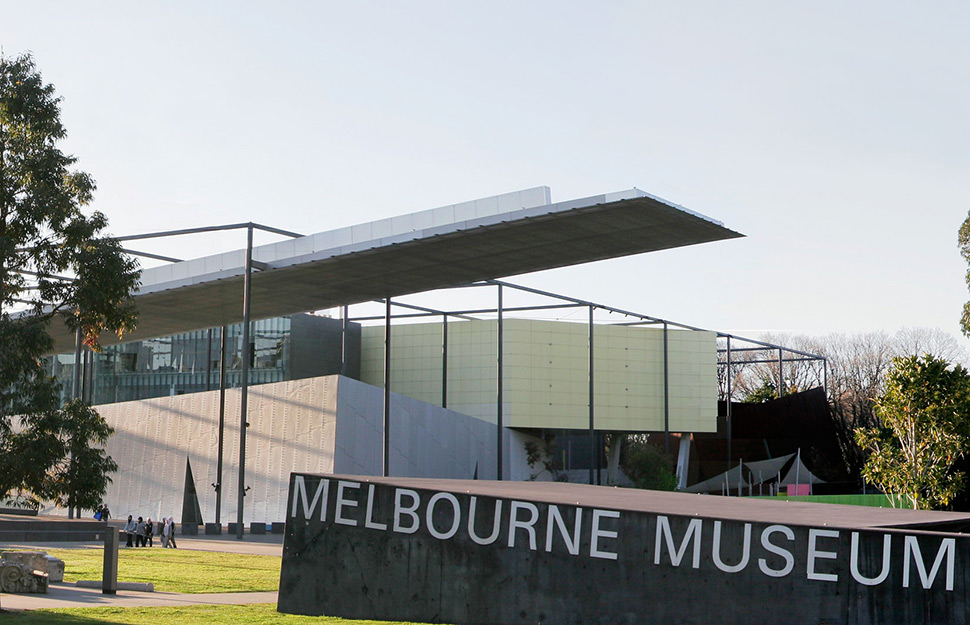 | | |
| --- | --- |
| Funboxes | |
| Rails | |
| Ledges | Ledges, Manual pads |
| Pipes | |
| Jump | |
| Stairs | Gaps |
There are skate stoppers but you can still skate many of the ledges. The city of Melbourne has very changeable weather, but there is generally less rainfall in July and August.
Se han colocado skate stoppers pero todavía pueden patinarse muchos bordillos. La ciudad de Melbourne tiene un clima bastante cambiante, pero se conoce que las precipitaciones son menos acusadas en los meses de julio y agosto.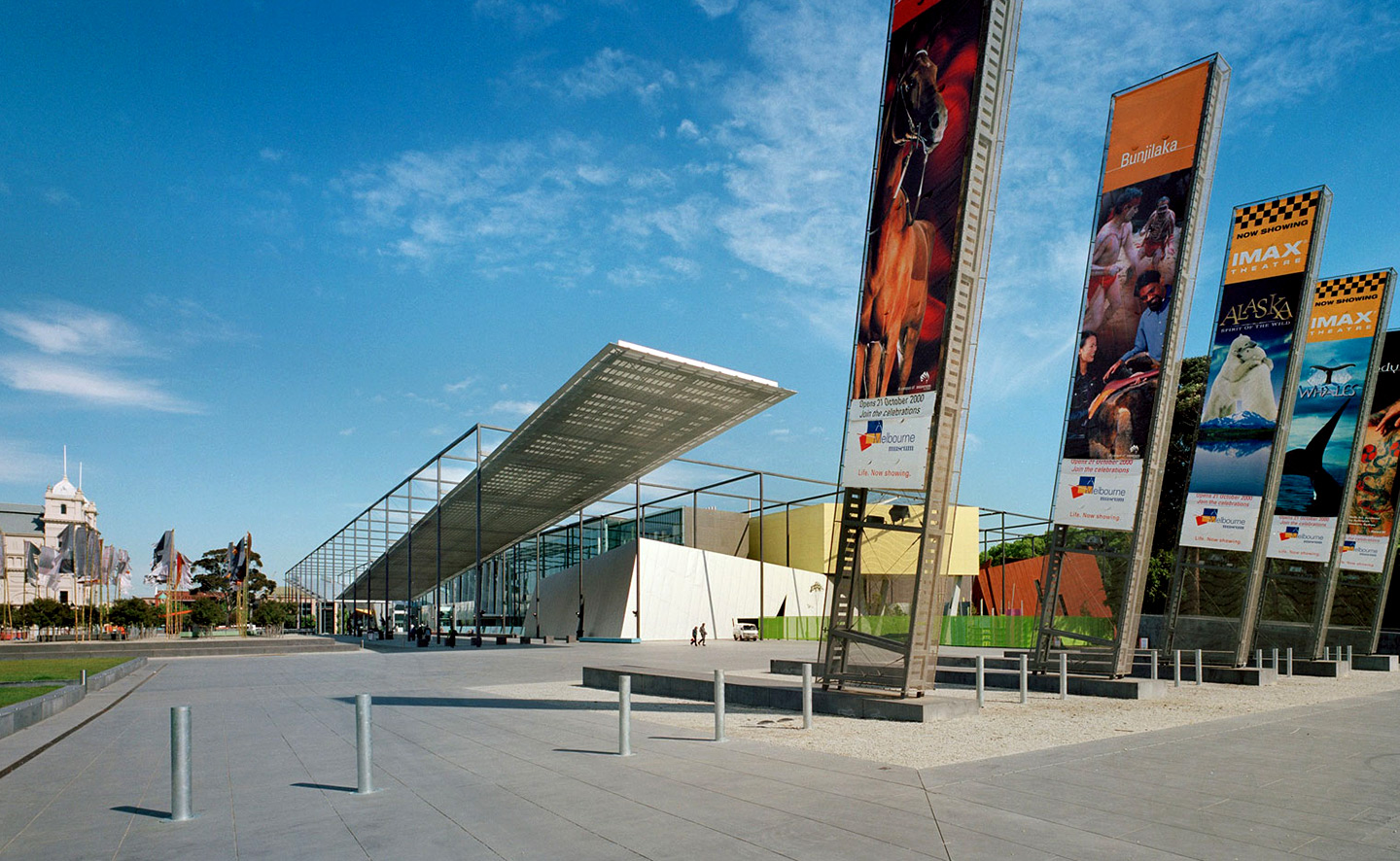 It's probably the most famous place to skate in Melbourne, where rounds and tricks by worldwide skaters have been filmed. Although there are skate stoppers on most of the obstacles, the skating doesn't stop and it continues to be one of the mosted visited spots in the city. In fact, it was thought that putting sand under the ledges would stop the skaters but the spot won as in the end, this created many gaps, which in turn made it more fun. The spot is characterised by the ledges and gaps that fill the plaza as well as its closeness to many other spots in the area. Thousands of skaters have left their mark at this spot, especially Lewis Marnell, a Melbourne local who showed his skills there with his Firing Line for Thrasher Magazine and his execution of a gnarly switch frontside flip on the sand gap. Respect.
Probablemente el lugar más famoso para patinar de Melbourne, donde se han filmado rondas y trucos de patinadores de todo el mundo. Aunque se hayan colocado skate stoppers en la mayoría de los obstáculos y la persecución de la práctica del Skateboarding nunca cese, este spot sigue siendo uno de los más visitados de la ciudad. De hecho, se pensó que poniendo arena bajo los bordillos se dejaría de patinar, pero el spot ganó entonces multitud de gaps haciéndolo aún más divertido. Se caracteriza por los mencionados bordillos y gaps que llenan la plaza, además de la cercanía a gran cantidad de spots de la zona. Miles de skaters han dejado huella en este sitio, pero especialmente Lewis Marnell, local de Melbourne, demostró sacarle fuego al spot con su Firing Line en Trasher Magazine y el enorme switch frontside flip en el gap de arena, por poner sólo unos pocos ejemplos. Respect.
There are many spots close to the museum, like for example, Lincoln Square with its legendary planters and ledges and the famous golden handrails at Flinders Station, but to skate these you have to go at night. There are also some waxed ledges in the left part of the station, next to the bridge which crosses the Yarra, just under the stairs, but you have to be careful with your board as it could go under the rail and fall into the river. From here you could go to Riverside Skatepark in Alexandra Gardens. Another place is South Kensington Skatepark, located in the JJ Holland Park in Kensington, where there are some concrete mini ramps and other things. With regards to sightseeing, the Melbourne Museum, the Carlton Gardens and the Rod Laver Arena are nearby. Brunswick Street and Lygon Street have a great culinary reputation along with some of the best cafes, restaurants and bars around Melbourne. Fitzroy is also known for its amazing live music venues ranging from jazz to rock, hip hop, electronic etc.
Cerca del museo hay una gran cantidad de spots, como Lincoln Square con sus míticos planters y bordillos, y los famosos handrails dorados de Flinders Station, aunque tendrás que ir de noche para patinarlos. También hay unos bordillos encerados en la parte izquierda de la estación, al lado de puente que cruza el Yarra, justo bajando las escaleras, pero ojo con el patín que puede colarse por la baranda y caer al rio. Puedes acercarte al Riverslide Skate Park que está en los Jardines Alexandra. Otro lugar es el South Kensington Skate Park, un parque con unas mini ramps de hormigón y algo más, situado en JJ Holland Park, Kensington. En cuanto a lugares turísticos, el mismo Museo de Melbourne, los Jardines Carlton y Rod Laver Arena se encuentran cerca. Brunswick y Lygon Streets son calles de gran prestigio culinario, con algunos de los mejores cafés, restaurantes y bares de todo Melbourne. Fitzroy también es conocido por sus increíbles lugares de música en directo que van desde jazz hasta rock, hip hop, electrónica, etc.