Micropolis Skatepark / Finland – Helsinki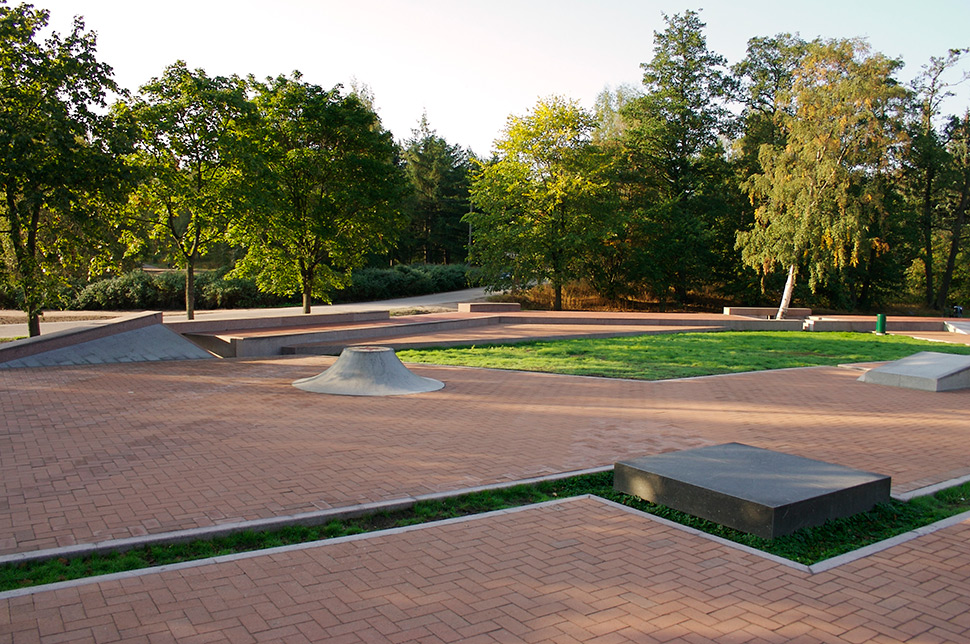 | | |
| --- | --- |
| Funboxes | Pyramid |
| Rails | |
| Ledges | Ledges, Manual pads, Curve ledges |
| Pipes | Bowl, Spines |
| Jump | Banks, Ramps, Bump, Street gaps, Hips, Eurogap |
| Stairs | 4 Stairs |
Helsinki has a humid climate. The coldest winter temperatures usually occur between January and February, dropping to around -5°C. The average maximum temperature from June to August is between 19 and 21°C. With abundant rainfall between October and February the best time to skate is in summer.
Helsinki tiene un clima continental húmedo. Las temperaturas más frías en invierno suelen ser entre enero y febrero, alrededor de -5°C. La temperatura máxima promedio entre junio y agosto es de entre 19 a 21°C. Las precipitaciones abundan entre octubre y febrero. Lo mejor para patinar es el verano.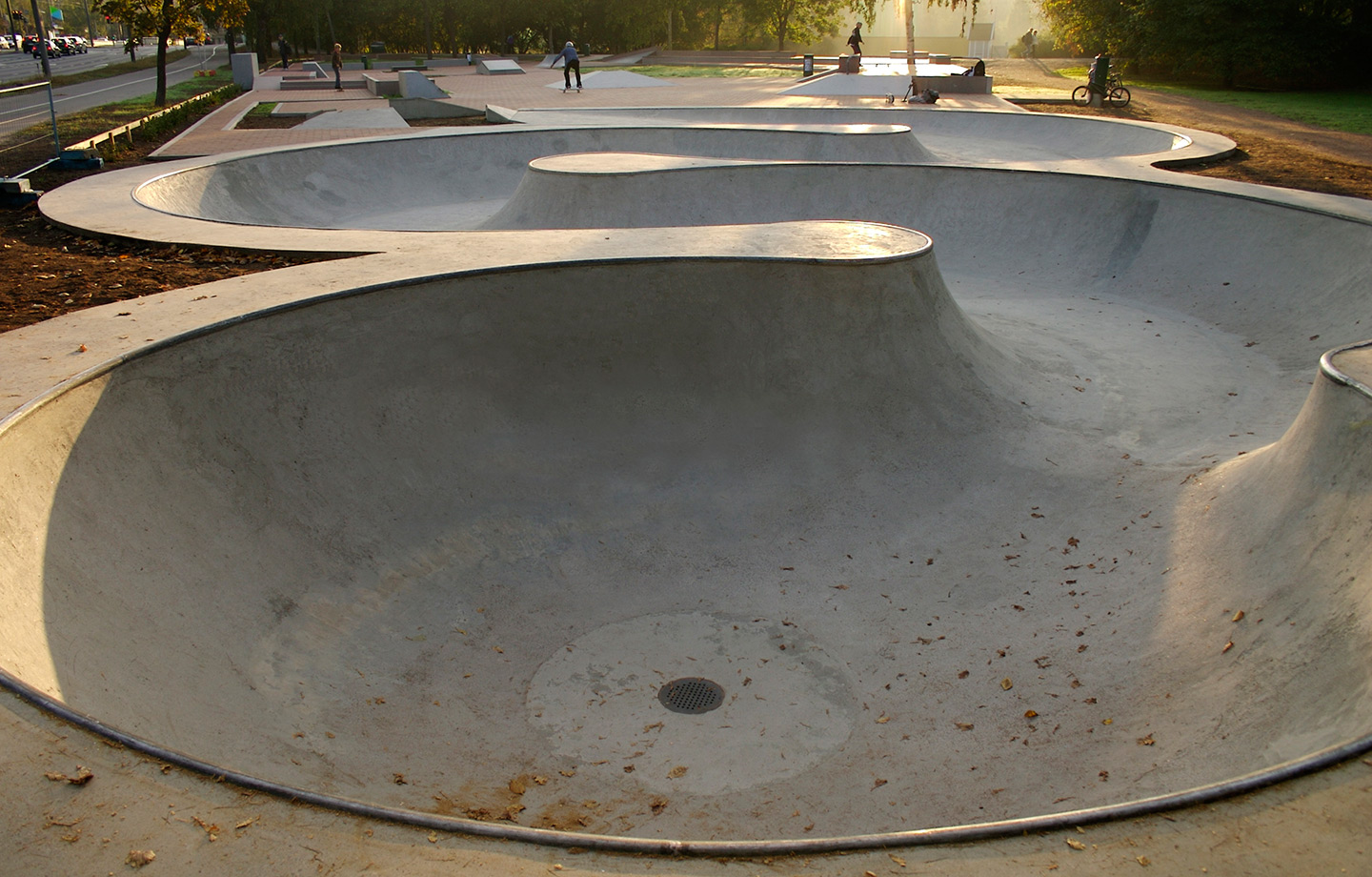 The Micropolis, located in Eläintarha Park, is a public skatepark in Helsinki which was designed by Janne Saario and is simply spectacular as it mixes skate obstacles with natural elements. The incredible and unusual obstacles are mixed in a network of green spaces, connected by grassy paths that end in a snake-shaped bowl. You could say it's a garden skate plaza and you could even bump into the odd hare at night. The floor was constructed using a material that dries quickly due to the amount of rainfall in the area.
Micropolis, situado en el parque de Eläintarha, es un skate plaza público en Helsinki cuyo diseño corrió a cargo de Janne Saario. Es simplemente espectacular, mezcla módulos de skate con elementos naturales. Los increíbles módulos se mezclan en una red de zonas verdes, conectados con pasillos de césped que terminan en un bowl en forma de serpiente. Se podría decir que es un jardín skate plaza, hasta puedes cruzarte con alguna que otra liebre por la noche. El suelo fue construido pensando en las precipitaciones de la zona, con lo que el material se seca rápido. Los inusuales obstáculos de este parque hacen que patinar sea creatividad en estado puro.
Although you may not be a fan of monuments and emblematic buildings, the Senado Square is something which you shouldn't miss, along with the Cable Car station and the Jan Sybelyus Park and monument. The Tennis Palace is a museum hidden in a shopping centre. There are restaurants, fast food places, shops, pubs, exhibitions, museums and cinema screens. The square that is right at the entrance of the Tennis Palace building is good for skating. It has a very intriguing bank, metal ledges, mani pads and other fun things. The contemporary art museum is worth a look, both inside and out. Inside you'll find modern art, and outside perfect marble ledges. There is also a series of quite good ledges which are perfect for skating around the Mannerheim statue.
Aunque no seas una persona muy aficionada a los monumentos y edificios emblemáticos, la Plaza del Senado es algo que no deberías perderte, así como La Estación de Ferrocarril y el Jan Sybelyus Park & monument. El Tennis Palace, es un museo escondido en un centro comercial. Hay restaurantes, comida rápida, tiendas, pubs, exposiciones, museo y salas de cine. La plaza que está justo a la entrada del del edificio es buena para patinar. Tiene un plano inclinado muy sugerente, bordillos de metal utilizables como planter y alguna que otra cosilla con mucho juego. El museo de arte contemporáneo puede ser una buena visita por dentro y por fuera. Dentro se encuentra el arte moderno y fuera hay bordillos de mármol muy perfectos. Donde se encuentra la estatua de Mannerheim hay también una serie de bordillos bastante buenos.