Palais de la Glisse Skatepark / France – Marseille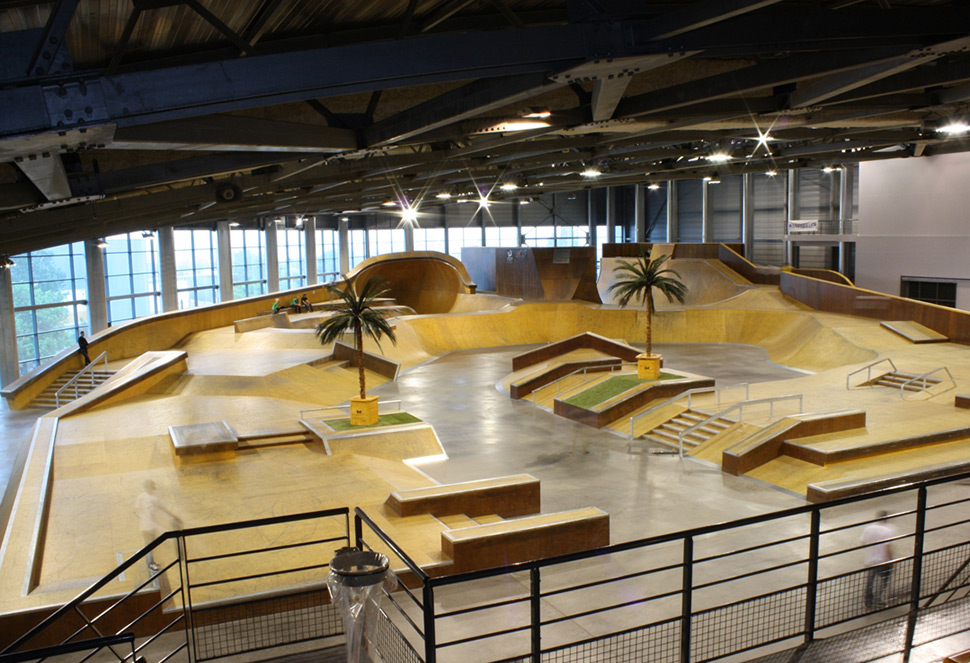 | | |
| --- | --- |
| Funboxes | Multifunbox |
| Rails | Flatrails, Handrails |
| Ledges | Hubbas, Ledges, Manual pads, Curve ledges |
| Pipes | Half pipe, Quarters, Wallride, Spines, Curvings, Bowls |
| Jump | Banks, Ramps, Eurogaps, Streetgaps, Hips |
| Stairs | 3, 6 and 8 Stairs, 3 Blocks, Double set 4x4 |
Admission costs between 3 and 5 euros. The opening hours are different depending on what you want to use and if it's during the school term or holidays, it normally opens from 15:00 till 22:00. The elements are in perfect condition, there are often events there and they have a skate school for children.
La entrada cuesta entre 3 y 5 euros. El horario de apertura es diferente según la modalidad a practicar y si es periodo escolar o vacaciones. Normalmente abre de 15:00 a 22:00. Los módulos están en perfectas condiciones, se suelen hacer eventos y llevan en marcha una escuela de skate para los más pequeños.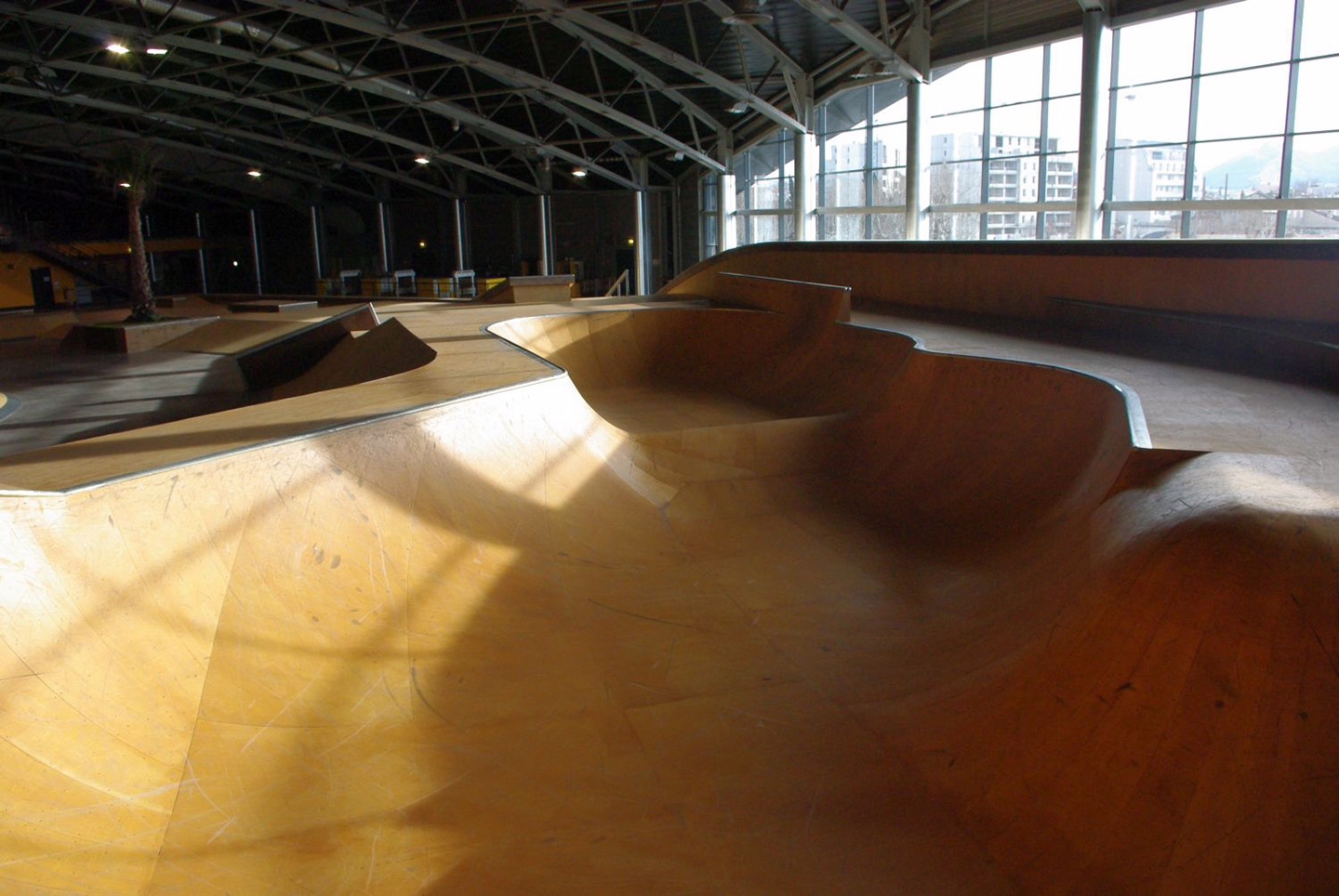 The sports complex Palais Omnisports hosts a 3.500 square metre indoor skatepark with a huge street zone, bowls, a half pipe and a pool with sponge to practice aerials safely. There are elements for all levels, palm trees, stands for the public and they also play good music whilst you skate. The park is shared with BMW, rollers and scooters, although each discipline has it's own timetable. Apart from the indoor skatepark, the complex also has a large ice rink.
El complejo deportivo Palais Omnisports alberga un skatepark indoor de 3.500 metros cuadrados con zona de street muy amplia y repleta de módulos, varios bowls, un half pipe y una piscina de espuma para practicar aéreos de forma segura. Hay módulos para todos los niveles, palmeras, unas gradas para la asistencia de público y ponen buena música mientras patinas. El parque se comparte con BMX, rollers y scooters, aunque cada disciplina tiene su horario. Además del skatepark indoor, este complejo consta de una enorme pista de patinaje sobre hielo.
There are various very good skateparks in Marseille, the du Prado Skatepark for example is a legendary bowl park by the beach. There is also La Friche Skatepark which is at 41 Jobin St., next to the railway line.
If you want to go sightseeing without skates, you can visit the Le Panier neighbourhood where you'll come across bakeries and craft shops with traditional local products along with La Charite, a building from the XVIII Century with museums and restaurants. Don't leave there without trying the local chocolate, it's delightful.
Cours Julien or Cours Ju' as it's known locally is a square and also one of the most alternative neighbourhoods in the city. There's a park, lots of alleyways, and it's full of bars, restaurants and libraries. You could also visit the Notre-Dame de la Garde, the Abbaye Saint Victor, Vallon des Auffres, Calanque of Morgiou or the old port.
Hay varios parques y spots muy buenos en Marsella. El skatepark du Prado, por ejemplo, es el mítico parque de los bowls que se encuentra en la playa. También La Frinche Skate plaza es un parque muy divertido, se encuentra en 41 rue Jobin, junto a las vías del tren.
Si quieres dar una vuelta turística sin patinar puedes visitar el barrio de Le Panier, donde hay cantidad de panaderías y tiendas artesanales con productos típicos del lugar, además de La Charité, un edificio del siglo XVIII con museos y restaurantes. No te vayas del barrio sin probar el chocolate, ya que es el producto estrella. Cours Julien, conocido localmente como Cours Ju', es una plaza y también uno de los barrios más alternativos de la ciudad, donde hay un parque y multitud de callejuelas, repleto de bares, restaurantes y librerías. Además, puedes visitar la Basilique de Notre Dame de la Garde, Abbaye Saint Victor, Vallon des Auffres, Calanque de Morgiou, el ayuntamiento o el puerto viejo.