Stoner Skate Plaza / United States – Los Angeles – California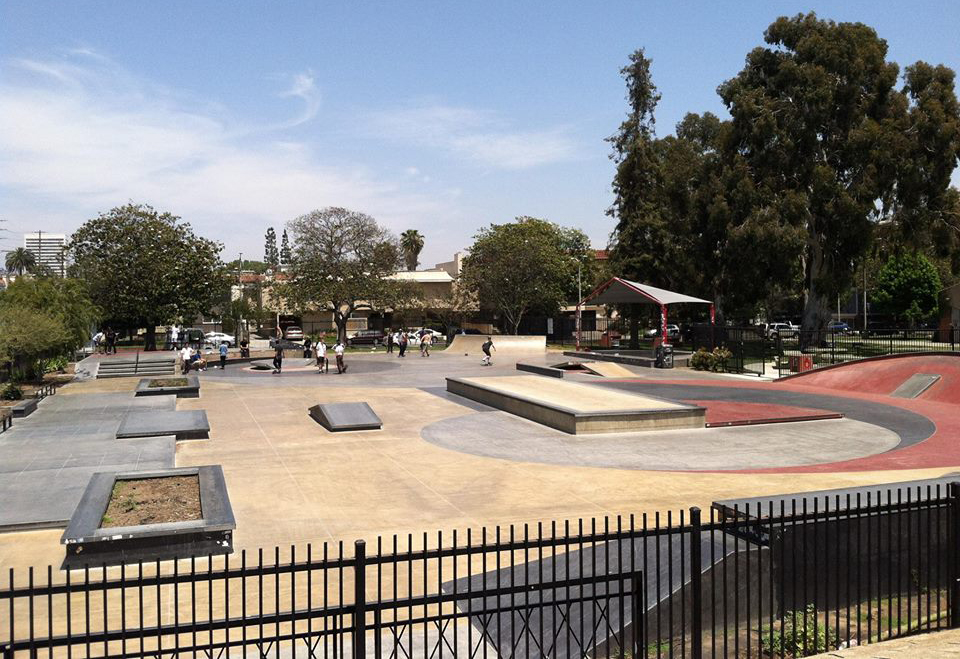 | | |
| --- | --- |
| Funboxes | |
| Rails | Flatrails, Handrail |
| Ledges | Hubba, Ledges, Manual pads, Curve ledge |
| Pipes | Quarter |
| Jump | Banks, Ramps, Eurogap, Hips |
| Stairs | 4 Stairs, 2 Blocks |
The city has a subtropical climate and it often rains in the winter and spring months, with February being the rainiest month. The park opens its doors Monday to Sunday from 10:00 til 17:00, making the most of the sunlight. It's nearly always full.
La ciudad tiene un clima subtropical y suele llover en los meses de invierno y primavera, siendo febrero el mes más lluvioso. El parque abre sus puertas de lunes a domingo de 10:00 a 17:00, aprovechando la luz del sol. Casi siempre está lleno de gente.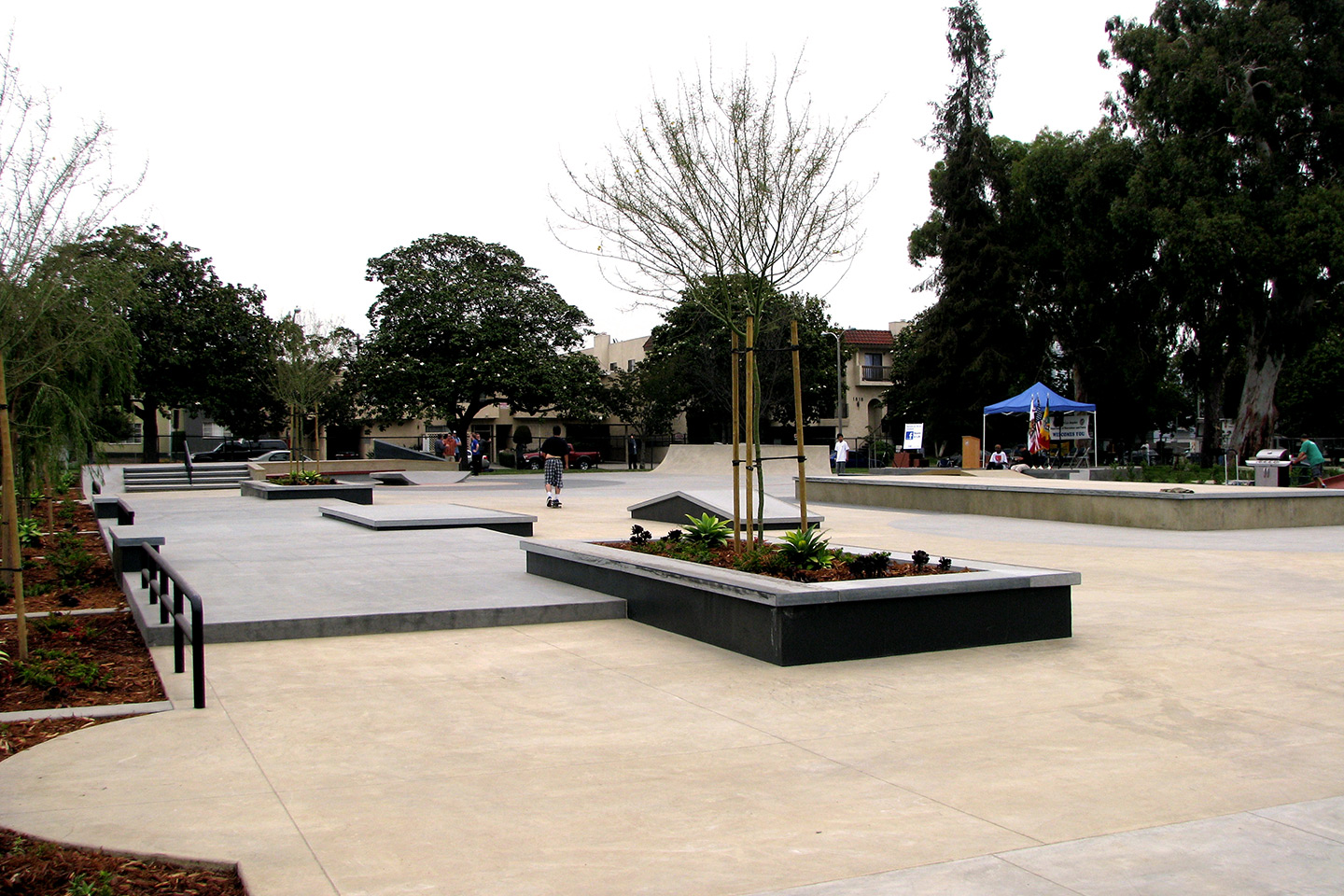 Stoner Park Playground is in west Los Angeles in Santa Monica and has been the home of Stoner Skate Plaza since 2010. It covers 20.500 square feet and about 1.900 square metres are very well used with street sections built by California Skateparks. The park emulates street spots that are not very common but are similar to some of those that you could previously skate in the area, which makes it rather special. In addition, the distribution of the elements is comfortable allowing you to make dynamic rounds. There are some very peculiar banks, curved ledges, mani pads, edges with different heights and a small curving that can act as a ramp or a eurogap.
Stoner Park Playground, al oeste de Los Ángeles en Santa Mónica, es el emplazamiento del Stoner Skate Plaza desde 2010. Abarca 20.500 pies cuadrados (unos 1.900 metros cuadrados) muy bien aprovechados con módulos de street construidos por California Skateparks. El parque emula spots de calle que no son muy comunes y similares a algunos de los que antes se podían patinar por la zona, lo cual lo hace bastante especial, además de que la distribución de los elementos es cómoda para hacer rondas dinámicas. Cuenta con banks muy peculiares, bordillos en curva, mani pad en subida y bajada, bordillos de diferentes alturas y un pequeño curving que puede servir como ramp e incluso eurogap.
Los Angeles is a city with a big skateboarding culture and history and it continues to develop a strong scene around this activity so you'll never get bored of skating there. Go towards Venice Beach, which is 15 minutes away, and you'll find a very solid skatepark, it's also a must-visit for the atmosphere, the history of skateboarding, the beach, street artists, souvenir shops and a thousand other things.
Interesting places to visit are Universal Studios, the Hollywood sign, the Walk of Fame, Melrose Avenue, Sunset Strip, Rodeo Drive, Beverly Hills, the former Baywatch beach, etc. You could come across more than one movie star there.
Los Ángeles es una ciudad con mucha historia y cultura en cuanto a skateboarding y sigue desarrollándose una fuerte escena alrededor de esta actividad. Por tanto, nunca te aburrirás de patinar en esta ciudad. Pasa por Venice Beach que se encuentra a 15 minutos y encontrarás un skatepark muy macizo, además de un lugar que hay que visitar por el ambiente, su historia de skate, la playa, sus artistas callejeros, tiendas de souvenirs y mil cosas más.
Visitas turísticas muy interesantes son Universal Studios, Hollywood Sign, Walk of Fame, Melrose Avenue, Sunset Strip, Rodeo Drive, Beverly Hills, la ex Baywatch Beach, etc. Puede que te cruces con más de una estrella de cine.