Washington Street Skatepark / United States – San Diego – California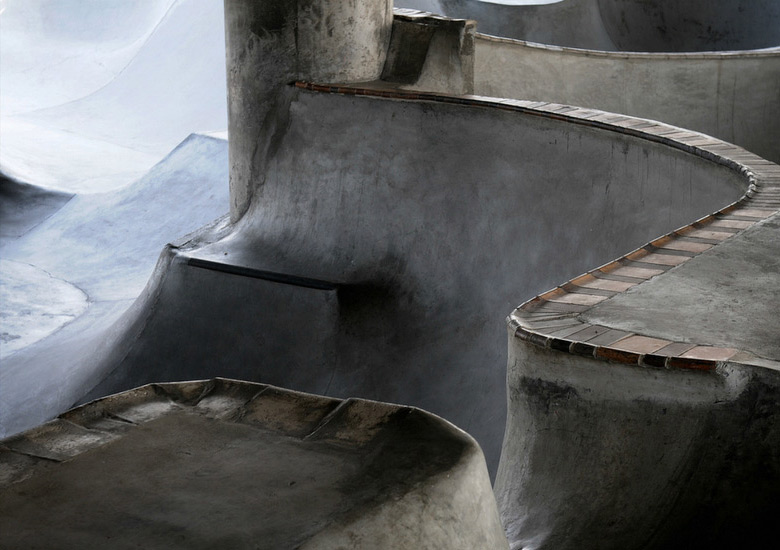 | | |
| --- | --- |
| Funboxes | |
| Rails | Curve rail |
| Ledges | Ledges |
| Pipes | Quarters, Wallrides, Spines, Curvings, Pool, Transitions, Bowls |
| Jump | Bank, Ramp, Bumps, Streetgap, Hips |
| Stairs | |
You'll find the park below a bridge so the hot weather and rain barely affects it like it can at other spots in San Diego. However it's still worth considering when you plan your trip to San Diego that most rainfall is usually in March and in April the Santa Ana winds often appear and these can cause suffocating heatwaves.
El parque se encuentra bajo un puente y apenas pueden afectar las condiciones climatológicas que en San Diego suelen crear problemas para patinar, como son el calor y la lluvia. Aún así es bueno saber que las lluvias son más acusadas en marzo, y en el mes de abril pueden aparecer los vientos de Santa Ana, pudiendo crear olas de calor sofocante.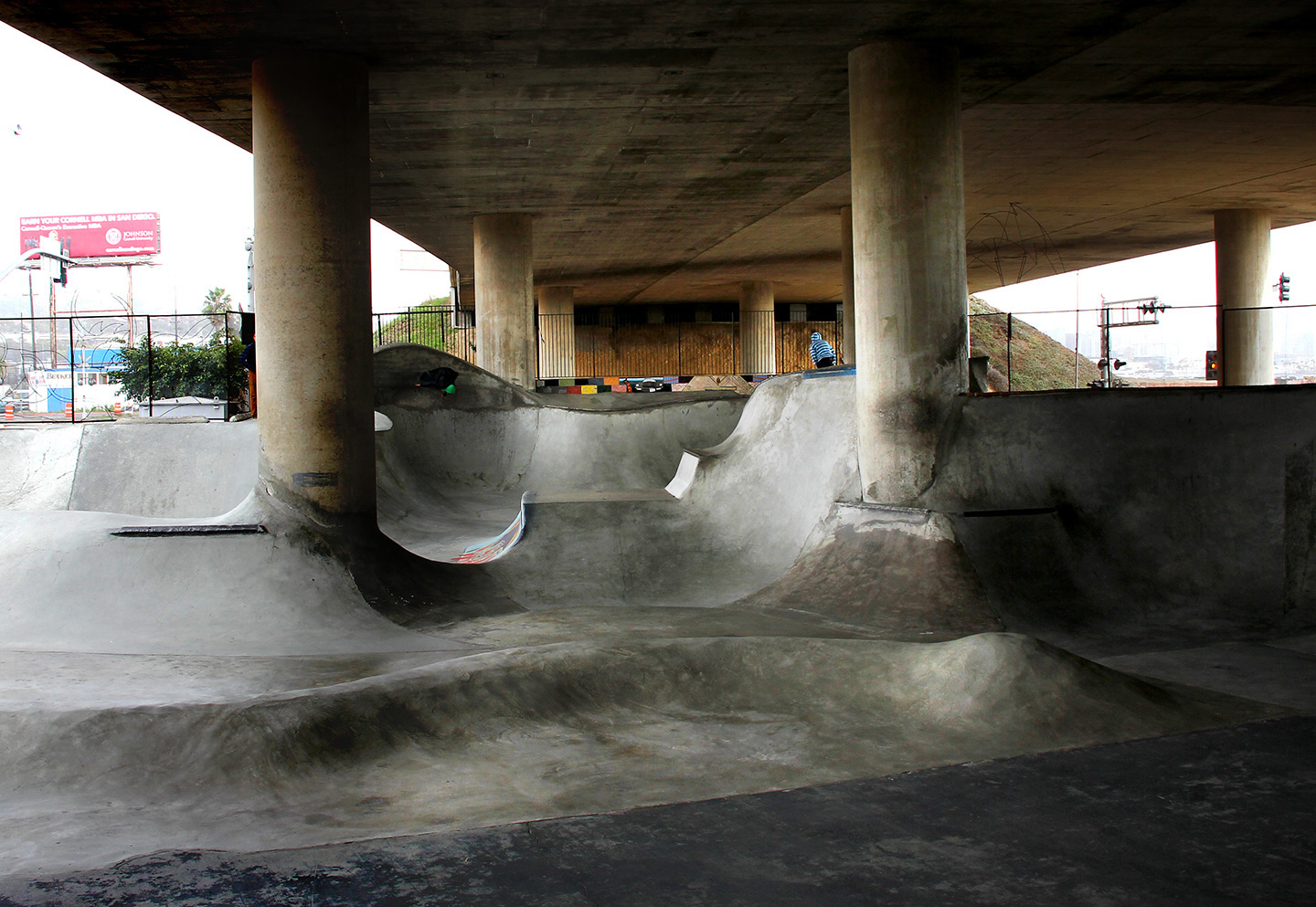 Around 1999, the local skaters in San Diego fought to create a skate park under the Pacific Highway bridge where they could skate comfortably, but they were told off and it was painstakingly destroyed. To construct it, various permits were required along with construction insurance and a long list of other requirements that Ken Lewis and Matt Miller, with the help of collections and funding and the creation of a nonprofit organization, got to manage the park.
They began rebuilding it in 2002, thanks also to a great group of sponsors, volunteers and workers, and the result was this great park which is now one of the best in San Diego. This skatepark is full of ramps and transitions, the bumps and bowls are very well finished with typical pool tiles. There is also a kidney-shaped pool and the odd street ledge. If you go to see how it works, it doesn't matter what level you are but respect the people and the place as it is maintained by willful volunteers who love skateboarding.
Sobre el año 1999 los skaters locales de San Diego lucharon para poder crear un parque en el cual patinar cómodamente bajo el puente de la autopista del Pacifico, pero eran recriminados y se destruía lo que con mucho esfuerzo finalizaban. Para poder construir se requerían permisos de traslado, seguros de construcción y un largo etcétera de requisitos, que Ken Lewis y Matt Miller, con la ayuda de recaudaciones de fondo y la creación de una organización sin ánimo de lucro, consiguen administrar el parque.
Se comienza a reconstruir en 2002, gracias también a un gran grupo de patrocinadores, voluntarios y trabajadores, resultando este gran parque que ahora es uno de los mejores de San Diego. Este skatepark es rampero al máximo y está lleno de transiciones, bumps y bowls muy bien terminados con copings de baldosas típicas de piscinas. También hay un pool con forma de riñón y algún bordillo callejero suelto. Si vas a visitarlo, no importa el nivel que tengas, observa cómo funciona, respeta a la gente y el lugar, puesto que se mantiene gracias a personas voluntariosas y que aman el skate.
In Balboa Park you can find some other spots, many museums and quiet areas for walking. In the city centre there are many pubs and shopping centres. The food is predominantly Mexican and it's something you should try if you're there. In addition, by crossing the border which is just 20 minutes away, you stand in Tijuana, people often go there to party since the bars close later and there are more people. The most famous beaches are La Jolla, Del Mar, Pacific Beach, Solana Beach, Ocean Beach and Encinitas. La Jolla Cove is a beach area in La Jolla where you can go kayaking, snorkelling, go to restaurants, see sea lions, walk peacefully etc. Other recommended places are the Old Town San Diego State Historic Park, the Botanical Building and Lily Pond, pier and the Cabrillo National Monument.
En el parque Balboa puedes encontrar algún que otro spot, multitud de museos y zonas tranquilas para pasear. En el centro de la ciudad hay muchos bares y centros comerciales, la comida mexicana predomina en esta ciudad y es algo que deberías probar si estas allí. Además, cruzando la frontera a sólo 20 minutos te plantas en Tijuana, la gente suele ir allí a salir de fiesta puesto que los locales cierran más tarde y hay más movimiento. Las playas más famosas son La Jolla, Del Mar, Pacific Beach, Solana Beach, Ocean Beach y Encinitas. Otros lugares recomendados son Old Town San Diego State Historic Park, el Botanical Building and Lily Pond, el embarcadero y Cabrillo National Monument.