Sanur / Indonesia – Surf,Bodyboard – East Coast – Bali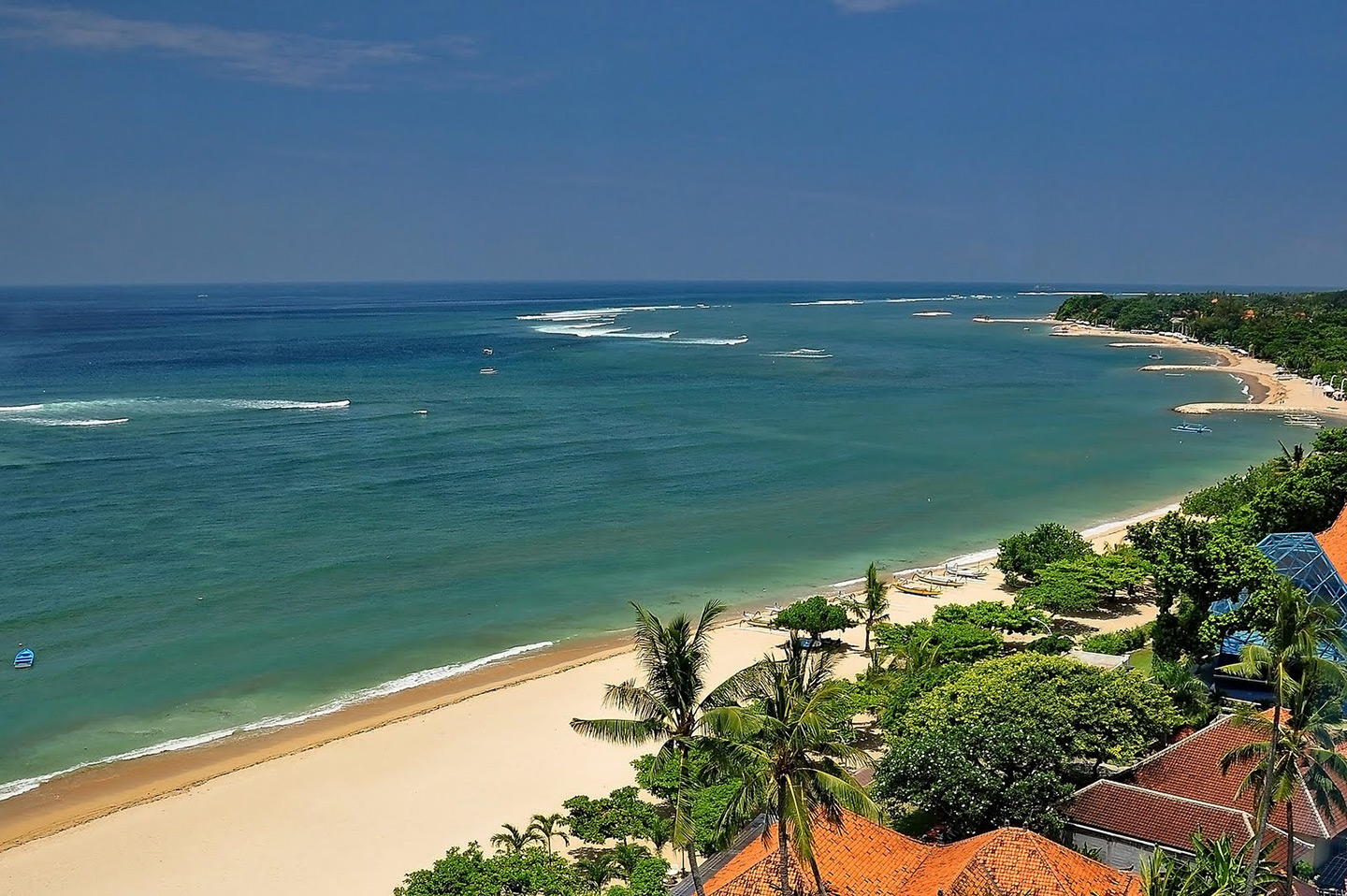 | | |
| --- | --- |
| Wave | Right |
| Ola | Derecha |
| Wind | W - NW |
| Tide | Medium - High |
| Marea | Media - Alta |
| | |
| --- | --- |
| Swell | S - SW |
| Bottom | Coral Reef |
| Fondo | Arrecife de Coral |
| Time of year | All year round |
| Época del año | Todo el año |
Sanur's right-hander needs a solid swell at the correct angle. A good reference is when Nusa Dua is above 10 feet and phases out, which isn't easy because Nusa Dua holds a good size, but if it happens, the authentic Sanur will be working. The wave is fickle, very powerful and breaks with very little water on the coral so it's very dangerous and has a critical inside, especially under 6 feet.
Don't trust this place and be aware of the tide as when it gets too low, any mistake in the last section can be fatal. The only advantage is that the hospital is very close. Sometimes with a small size you can have good sessions, but only with very low tides, when the sea retreats from the reef does it offer fun walls.There are two reefbreaks in Sanur. Sanur reef is where the legendary wave breaks and Tandjung reef is located further to the right just in front of the Sari Hotel. The Tandjung reef is more consistent and you can surf there with all tides. A short, hollow left-hander which is good for boogie boarding also breaks here.
La Derecha de Sanur necesita un swell sólido y el ángulo correcto, es buena referencia cuando Nusa Dua se desfasa por encima de diez pies, situación nada fácil porque Nusa Dua aguanta muchísimo tamaño, pero si eso ocurre Sanur estará funcionando. La ola es muy potente, rompe con muy poca agua sobre el coral y por ello es muy peligrosa, sobre todo por debajo de seis pies cuando el inside se vuelve criminal.
Este lugar exige no confiarse y estar atento a las mareas, porque cuando la marea baja demasiado cualquier fallo en la última sección puede ser fatal. La única ventaja será que, si fuese necesario, el hospital está muy cerca. A veces con mareas muy bajas y con poco tamaño hay buenas sesiones, esto es debido a que el mar se retira del arrecife y casualmente forma divertidas paredes. En Sanur hay dos arrecifes, Sanur reef que es donde rompe la mítica ola de Sanur y Tandjung reef situado más a la derecha justo en frente de 'Sari Hotel', este último arrecife es consistente y se puede surfear con todas las mareas, también rompe una corta y hueca izquierda buena para el boogie.
Sanur is a beautiful white sandy beach with calm waters which is located east of Denpasar city. It is one of the most famous tourist destinations in Bali with big hotels, restaurants, shops, massage rooms, a spa and even a golf course. Here in a reef break away from the shore you'll find the right-hander Sanur, a legendary wave in Bali that is capable of the best and the worst. It is difficult for all the factors to come together for it to work, but when it's on fire its reef generates one of the best waves in Bali, even to the height of its cousin, the left-hander Padang Padang. It only works a few times a year, but when it does many surfers, mostly locals, will be there so you must take this into account and leave the pace of the session to them.
Getting to Sanur beach is a bit more complicated than the other more accessible waves in Bali, especially because of the massive amount of traffic on the roads that provide access to this area. Get yourself on the important Sunset Road, look for the 'Bypass Ngurah Rai' and then turn right at any of the traffic lights that direct you to Sanur beach. When you get there the waves break on the outer reefs of the beach, right in front of the Grand Bali Beach Hotel.
Sanur es una playa de arena blanca y tranquilas aguas situada al este de la ciudad de Denpasar. Es uno de los destinos más turísticos en Bali, allí hay grandes hoteles, restaurantes, tiendas, salas de masaje, spa, incluso un campo de golf. En frente de ese entorno, en un arrecife separado de la playa, se encuentra la derecha de Sanur, una ola mítica en Bali capaz de lo mejor y lo peor, porque es muy difícil que funcione, pero si se reúnen condiciones adecuadas su arrecife genera una de las mejores olas de Bali, incluso a la altura de su prima en Bali, la izquierda de Padang Padang. Como en todas las mejores olas de Bali son muchos los que quieren surfear aquí, deberás tenerlo en cuenta y sobre todo dejar que sean los locales los que lleven el ritmo de la sesión.
Llegar a la playa de Sanur es un poco más complicado que otras olas más accesibles en Bali, sobre todo, por el masivo tráfico de las carreteras que dan acceso a esta zona. Sitúate en la importante 'Sunset road', busca la carretera 'Bypass Ngurah Rai' y entonces gira a la derecha en cualquiera de los semáforos que te dirigen a la playa de Sanur, cuando llegues verás que las olas rompen en los arrecifes exteriores a la playa justo en frente del 'Grand Bali Beach Hotel'.
Sanur beach is a great option especially if you are with your partner as there is a nice 6 kilometre walk with restaurants, shops and massage rooms. The market 'Bali Ikat Center' is nearby and you can buy local products there. You can play golf at the Grand Bali Beach Club, which is just in front of the wave. Here you will have thousands of choices. In half an hour you can be in Seminyak, the coolest area in Bali with the best atmosphere, luxurious hotels, the best restaurants, clubs, boutiques and art shops. Don't forget to visit the cultural and artistic town of Ubud.
La playa de Sanur es muy buena opción, sobre todo si vas en pareja, hay un bonito paseo de seis kilómetros con restaurantes, tiendas, salas de masaje y cerca está el mercado de "Bali Ikat Center" donde comprar productos típicos. Puedes jugar al golf en el "Grand Bali Beach Club", que queda justo en frente la ola. A media hora esta Seminyak, la zona más cool y de mejor ambiente en todo Bali, lujosos hoteles, los mejores restaurantes, clubes, boutiques y tiendas de arte. No olvides visitar la ciudad cultural y artística de Ubud.